It's that time of year again when your wallet is cowering in the corner in nervous anticipation that you'll be spending your hard-earned cash on gifts for people who don't really need them. Socks and slippers again this year? If you're struggling for inspiration and want to buy something a little more 'outside the box' for that special someone, explore a little further and you'll find a plethora of pressies and treats which are different from the norm.
We've put together a small selection of last-minute gift ideas that will not only nourish the soul, but could also contribute to the wellbeing of the planet; don't wait until New Year to make a change when you can start now with one of these gifts for your friends and family.
Indulge in some Plant-powered Recipes
With it being Christmas, where better to start than with the most important part of the festive season: food. Both meat and dairy are big offenders where climate change is concerned, so it makes sense that cutting down on both is a simple first step (and a delicious!) way to tackle climate change. 1010 Climate Action have teamed up with some of the hottest plant-based chefs in the UK to put together this special menu for you to download and try. Simply pledge to cook one plant-based dish during the festive season using recipes provided and you could also win a year's Ben & Jerry's vegan ice cream in their prize draw. Not a bad incentive!
via 1010 Climate Action(1010uk.org is an organisation set up to help people learn about and tackle climate change)
Plant a Wild Christmas Tree
Its the busiest travel time of the year, with more than 12 million people on the roads of the UK alone dumping pollutants into the air as they go. Think about what you are contributing as your travel this festive season – and consider offsetting your carbon emissions to improve air quality with this wild christmas tree gift (which will be planted in a beautiful location with its GPS co-ordinates shared). It will certainly last considerably longer than a box of chocolates – or indeed another pair of slippers!

Mossy.earth from €12.99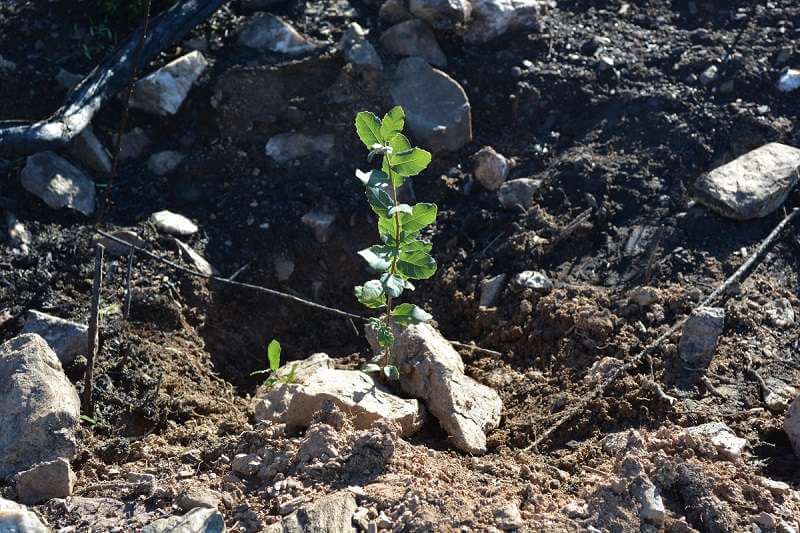 photo via Mossy Earth
Adopt a Polar Bear
Polar Bears often make headlines when global warming is in the news, and footage of them struggling to cope with their changing environment as a result is never far away. Even this month, a heartbreaking video surfaced which is a certainly a tough watch – and a stark wake-up call to the world displaying the shocking effects of climate change today.
Donating to 'adopt' one of these incredible creatures means you'll be gifting a small amount of money per month to fund the essential work of the World Wildlife Forum in their work to conserve the Artic region's rich biodiversity. An ideal gift for a child or adult alike, its all for less than the cost of a pint of beer a month. Plus you get an (optional) cuddly toy and gift certificate.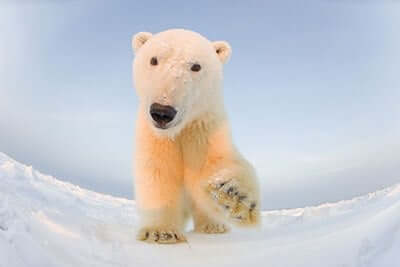 World Wildlife Fund from £3 a month

photo via WWF
Give a Book: Read to Learn
The subject of climate change can appear vast and intimidating – but like the start of any journey, there are a number of fascinating guides out there that can help you learn more about this essential cause. An example of one recommended read is 'What We're Fighting For Now Is Each Other', by Wendell Holmes Stephenson. While it might not be as light hearted as Toy Story Three, a book is a great way to ignite someone's initial interest in climate change awareness – and could even inspire action for 2018
What We're Fighting For Now Is Each Other by Wendell Holmes Stephenson from £7.99


Donate to POW UK!
Protect Our Winters UK has had an amazing first year in operation since April 2017 – so we're looking to celebrate the past few months with our first fundraising appeal for a POW UK White Christmas. We have two prizes on offer thanks to our wonderful friends at Freeze Pro Shop, which you could share in 2018 with loved ones as the 25th December creeps ever closer. The individual who donates the most in December will win an ethically sourced Protect Our Winters UK Hoodie – or for another chance to win, share this blog link using the hashtag #powukwhiteChristmas and we will pick another winner at random to win an environmentally-friendly Protect Our Winters UK T shirt (more details on both here).
Visit our Donate page to give directly to POW and support climate advocacy in the UK


Have a wonderful Christmas everyone!


Words by Edd Duerden
Read more from the author here: ThinkingOutside.Me