As part of The Climate Coalition's annual Show The Love campaign and Good News Day, a celebration of our natural world and discussion of how we can preserve it,  POW Content Contributor Mirea Lauria looks back on some of the good news from the past year where climate action is concerned…
2020 was the year in which things didn't go as planned. This time last year, our team at POW UK were preparing for COP26, the UN Climate Change Conference, which was to be held in November, but which, as a result of the pandemic, has now been postponed to November 2021.
We were deeply disappointed to see essential climate talks being put on pause at a time when we urgently need to see large-scale, rapid-paced action from our governments. This need is highlighted by the fact that although 2020 saw the steepest drop in global carbon output since records began during the first lockdown, overall the year was still tied with 2016 for being the warmest on record.
However, amidst the myriad of challenges we've all faced this past year in addition to worrying about the climate crisis, as we celebrate The Climate Coalition's Show The Love campaign, it's important to shine a light on some of the positive events and actions that have taken place over the past year…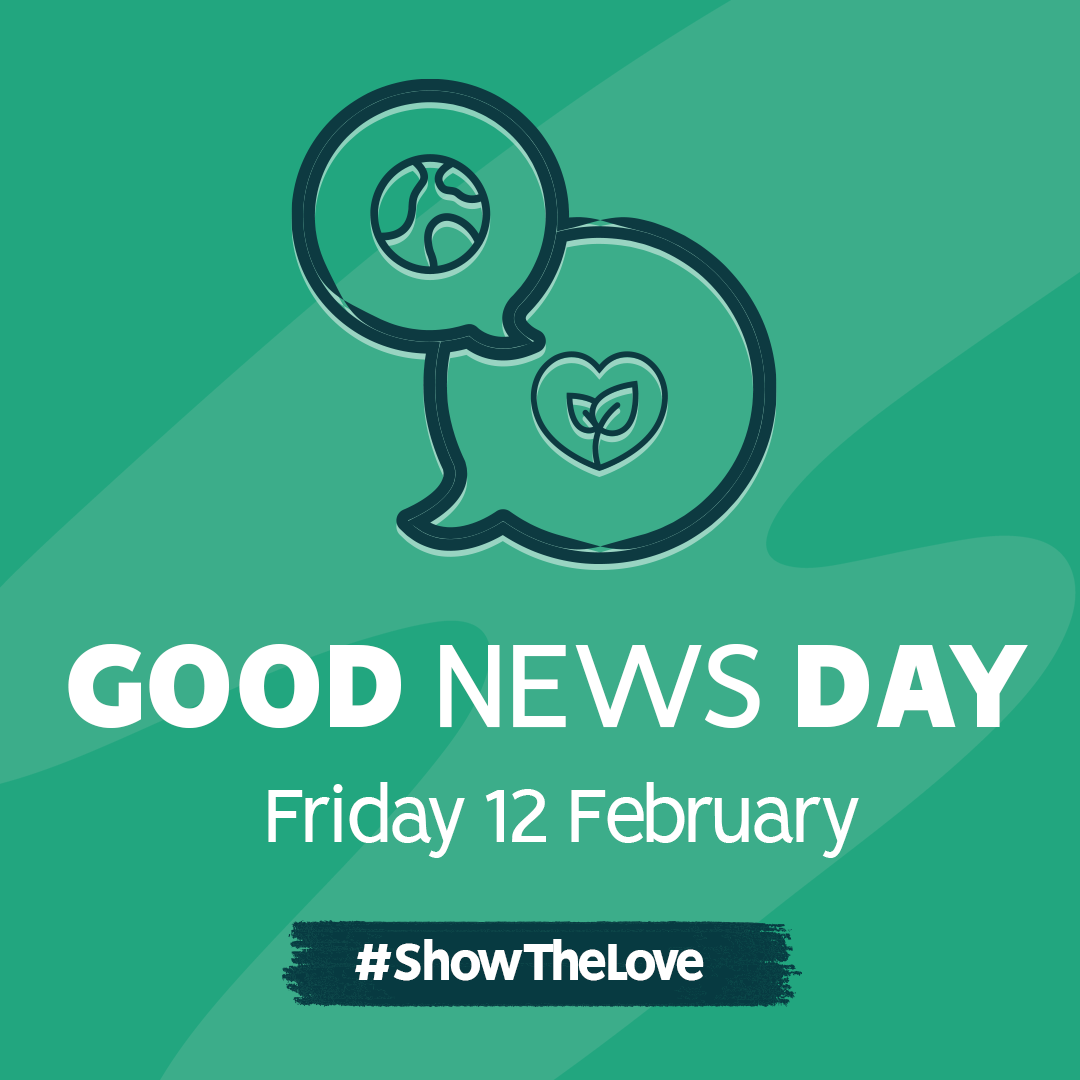 Raising awareness and constructive action against climate change continued despite the pandemic
Despite the news headlines of the last year being dominated by coronavirus, public awareness of the severity of the consequences of climate change, and the fact that our health, quality of life and ultimate survival depends on combating man-made greenhouse gas emissions, has nevertheless increased, with a global Ipsos poll conducted to mark World Environment Day in June finding that three in four people in sixteen major countries expect their government to make protection of the environment a priority when planning a recovery from the coronavirus pandemic.
In the UK, the first ever Climate Assembly, which took place over six weekends in the Spring, brought together UK citizens from all walks of life to educate them on the issue and involve them in discussions on how the UK can best achieve Net Zero. Hopefully initiatives like these will inspire similar conversations and push parliament to take action and prioritise climate policy in their coronavirus recovery efforts.
Meanwhile, climate campaigners shifted their methods to meet the restrictions imposed by the pandemic, which you can read about elsewhere on our POW Blog.
You can help be a part of positive change by supporting The Time is Now campaign, which is run by The Climate Coalition, the UK's largest group of people dedicated to action against climate change, and signing the declaration calling for a 'healthier, greener, fairer future'.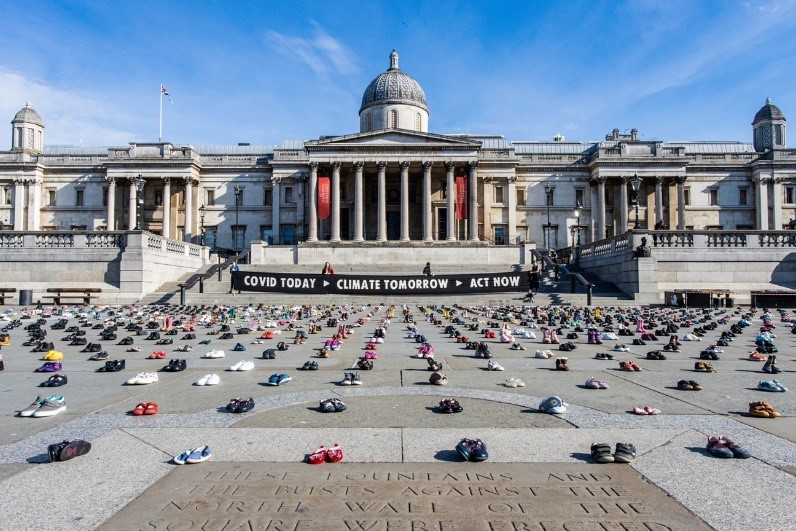 Many countries are setting increasingly ambitious carbon reduction targets
Here in the UK, the government has set the aim to reduce our greenhouse gas emissions by a minimum of 68% by 2030 compared to 1990s CO2 emission levels as part of the 10 Point Plan for a green industrial revolution.
Meanwhile China, the world's largest emitter of carbon dioxide, has finally agreed on a long-term goal of reaching carbon neutrality by 2060, which was announced unexpectedly at the United Nations General Assembly.
As more wealthy nations commit to significant carbon reduction targets, we hope to see these bold ambitions being swiftly followed by meaningful actions.
Under Biden's Presidency, the US has rejoined the fight against climate change
On President Biden's first day of office, he signed the executive order for the US to rejoin the Paris Accord, just one of the first big steps Biden and his team have already made to restart the fight against climate change, following four years of devastating drawbacks under Trump.
Equally notably, a Trump-approved huge offshore oil-drilling project in Arctic waters was rejected in federal court in December. More good news occurred when all six major American banks announced that they will stop financing oil drilling in the Arctic region last year. This year, Biden has also already blocked the cross-border Keystone XL pipeline which was set to run from the oil-sands of Alberta and into Nebraska – a massive win for the environment and indigenous communities in particular.
As the world's second largest emitter of emissions, it's important for the US to regain momentum in fighting climate change, and it appears that the new administration is taking good steps in the right direction and working with a diverse team to do so.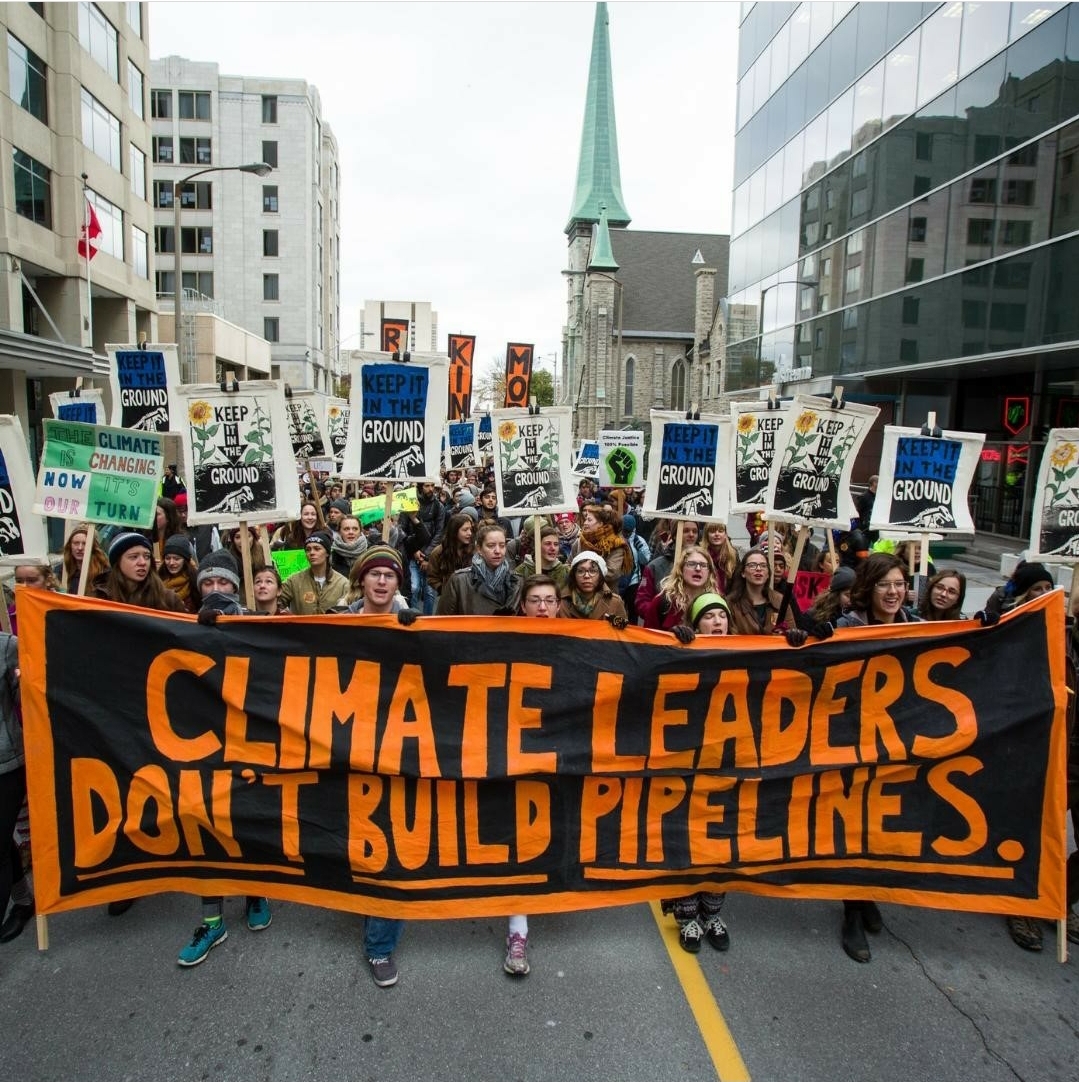 Significant progress in the renewable energy industry
It is exciting to see that renewables are now more cost-effective than gas-fired power in the UK by 30-50%, thanks to developments in technology, more efficient manufacturing, and increasing experience in how to efficaciously operate these projects. By 2035, off-shore wind farming will be cheaper than on-shore, but solar will remain the lowest cost provider of electricity.
Scientists have even created robots that can crawl over the blades of turbines to spot any damages or parts that could be running in a more efficient manner – they will begin trialing these futuristic models commercially this year.
Green transportation and infrastructure is on the rise in the UK
You may have noticed the ever-growing number of charging ports around your town, and for good reason. 2020 was a record-breaking year for electric vehicle sales, and the UK has reached over 164,100 pure-electric registrations to date. With the sales of new diesel and petrol cars to cease from 2030 in the UK, it is promising to see substantial numbers of people have already made the switch.
Long-term, however, renewably powered electric public transport is the key component towards achieving climate neutrality, as it is the most sustainable option. One way the government is encouraging councils to make the switch to sustainable public transportation was through a competition to transform two English towns to being run on all-electric bus services. Coventry and Oxford were the winners of the bid, and they will also be installing new charging stations for other electric vehicles and upgrading parts of the electric grid.
As the government continues to fund this essential area of infrastructure, we look forward to seeing more towns making the shift to climate-friendly and clean air public transportation.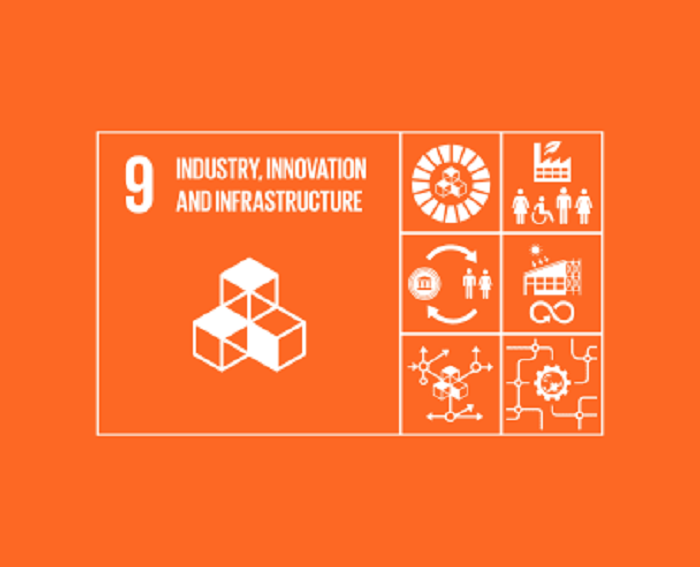 Intersectionality is becoming a fundamental part of environmental justice
The Black Lives Matter protests last year not only drew significantly increased attention and subsequent action against racism and inequality, but also gave voice to a typically marginalised community on the issue of the climate crisis.
As Alice Kurima Newberry states in a Greenpeace feature on black environmentalists, "We cannot talk about environmental justice without addressing racial justice. Throughout history, communities of color have been disproportionally impacted by climate change and access to environmental resources, pollution, toxic soil and water…the list goes on and on."
Leah Thomas, of the Intersectional Environmentalist platform, observed that, as momentum in the climate movement grows rapidly and in such large numbers, "this enormous gathering power could be an even larger force if environmentalists joined social justice movements as well."
We must ensure we keep working to change the inherently prejudiced systems that affect marginalised communities the most, particularly by uplifting the voices of the underrepresented, for the benefit of all people and the planet.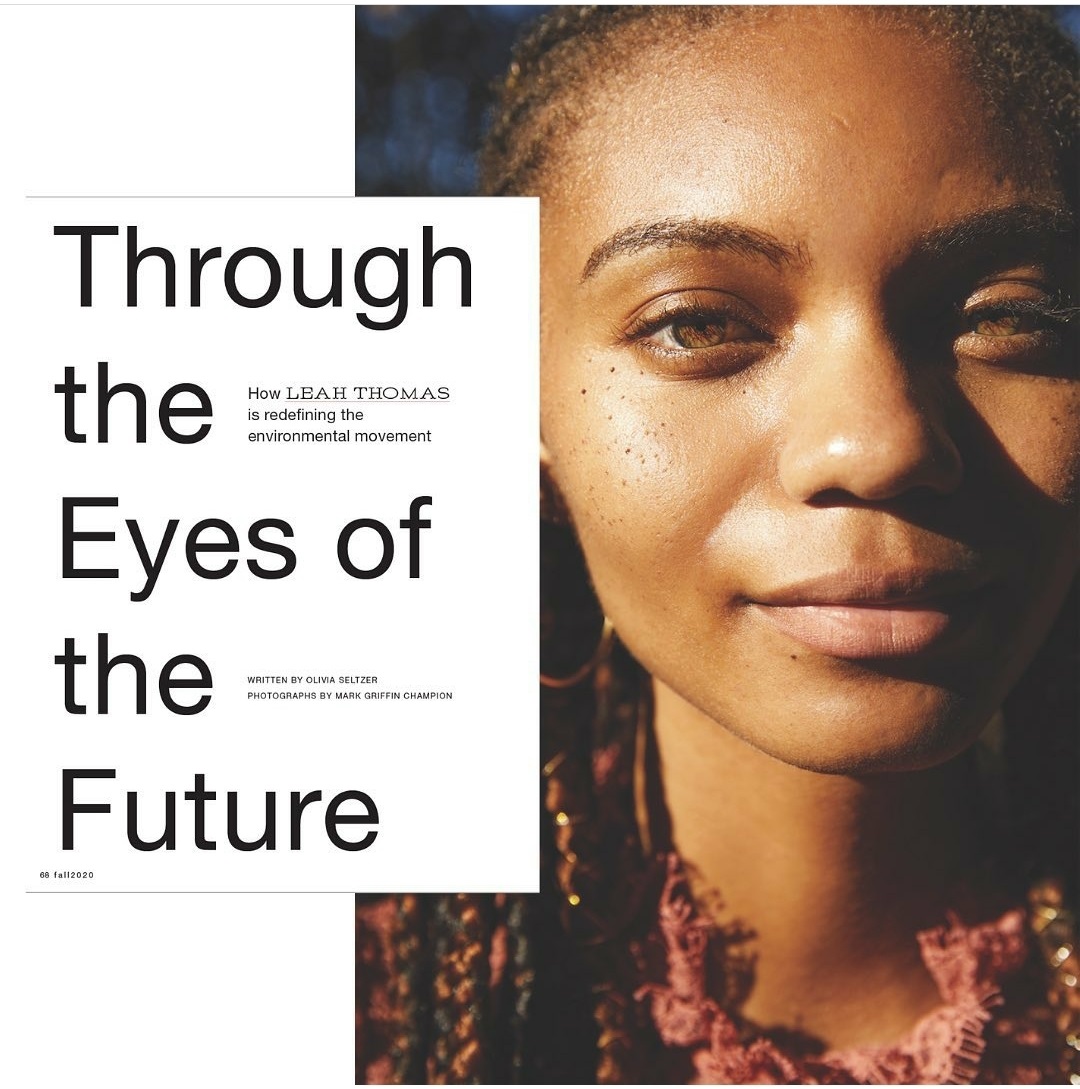 The POW Pledge has seen a steady uptake of businesses registering to join the journey to Net Zero
Since the POW Pledge initiative was launched back in Autumn, more than sixty UK businesses and corporations have registered and are working their way through the 8 Steps to reduce their carbon footprints.
Essentially a toolkit to inform, help and reward organisations, particularly those working in the outdoor industry, the Pledge is tied to the science of climate change and ensures that businesses are working on a timescale that reflects the urgency of immediate meaningful action. If you work for a company that may be interested in participating, hit this link to learn more and to make the pledge.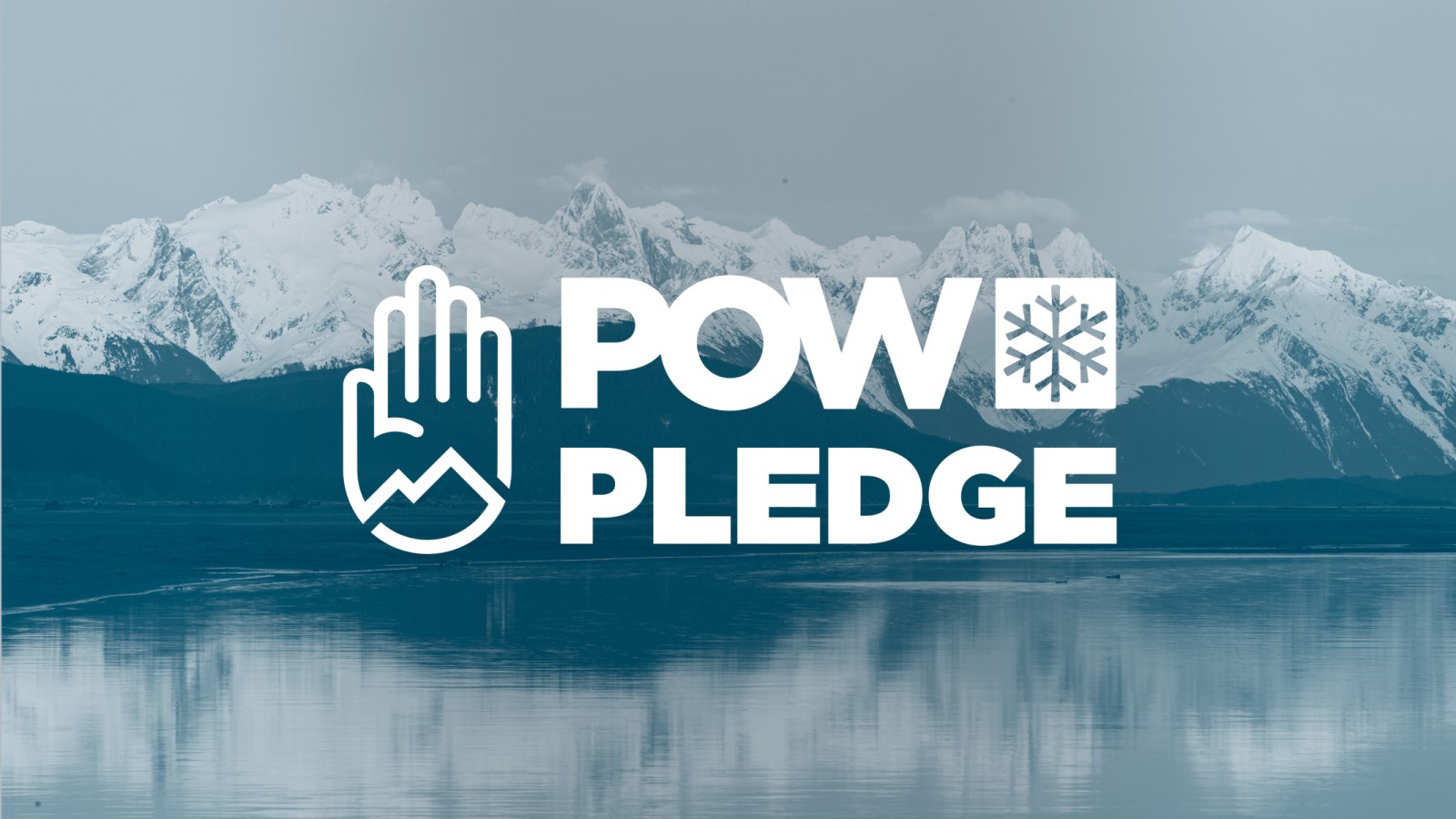 Ultimately, though the coronavirus pandemic has led to unprecedented challenges in the way we live our lives, it has not stopped vital action against climate change from taking place. And, with COP26 rescheduled for this November, the extra year has given us a chance to be even more organised in our efforts to ensure our leaders provide and meet targets that match the scientific advice given by experts.
For now, you can keep the conversation going by taking part in the Show The Love celebration – head to The Climate Coalition's info page on the campaign to discover how you can share the part of the natural world that means the most to you and talk about why you want to protect it for both yourself, and for future generations, to continue to treasure.