When it comes to wintersports the first thing we all invest in is outerwear. Our primary considerations are generally technical performance, price, style and fit, but how often do we consider the environmental impact of our winter sportswear?
Did you know that many of todays waterproof outerwear products will probably contain harmful substances such as polyflourinated chemicals (PFCs) which are some of the most persistent synthetic chemicals on earth? Not only are they bad for us as humans but also our planet.
Issues such as workers rights, use of animal products such as down, and generally unsustainable manufacturing processes have also long been a concern for the outdoor clothing industry.
Ironically, the products we use as skiers or snowboarders could be having disastrous effects for the environments we enjoy each season. But all is not doom and gloom! POW UK Have come up with 6 brands who we believe are offering a more sustainable, clean and ethical solution to our outerwear needs.
Paramo

Paramo may not be your first port of call for ski wear but with their new range of clothing specifically designed for harsh mountain environments, think again!
Paramo have been committed to a completely PFC free supply chain since 2014 and was the first manufacturer to sign up to the Greenpeace Detox Programme to guarantee PFC free products. Instead of using traditional waterproof fabrics they have teamed up with Nikwax to create a 'directional' hydrophobic material that moves water away from the wearer in even the most demanding circumstances. With their no animal down policy and exclusive use of suppliers part of the World Fair Trade Organisation Paramo truly set the bar in terms of sustainable production.
Open Wear

A relatively new kid on the block, Open Wear have been on the market for since 2016 with their striking new 'Open Series' designed for the deepest powder days. Right from the outset Open Wear have truly made a commitment to producing outerwear that is kind to our planet. Their Open series jacket and pant combo are entirely made from Three Layer Sympatex; a PFC free material made from recycled Polyethylene Terephthalate (PET) plastics which boasts impressive waterproofing standards.  Their Open Series Insulator is also made from a recycled non-down alternative. 
Open Wear have a completely transparent supply chain and pricing structure with prices set well below their immediate rivals, producing excellent equipment at a very attractive price point.
Patagonia

Patagonia has long been well known for their commitment to sustainable practice in the clothing industry. Developing their own 'Traceable Down Standard,' Patagonia produces a huge range of top quality ethically sourced down jackets. Not only that but they have long been a member of the Bluesign scheme which aims to tackle sustainability issues at source including water and air emissions, consumer safety and resource productivity. With their new Micro Puff Hoody coming in at 263g (9.3oz) made from a synthetic down alternative that functions when both wet and dry Patagonia are pushing the boundaries of what is possible with eco clothing. Quality, durability and timeless style are what you can expect from any of Patagonia's products!
Picture Organic Clothing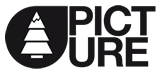 A relatively new brand, Picture Organic Clothing has since 2008 been creating high quality, vibrant ski gear for the masses.  Picture have a commitment to using 100% biological cotton, 100% of their outerwear lines are at least 50% recycled polyester and 100% of their products are certified by OEKOTEX 100, which tests for known harmful and banned chemicals in the outerwear industry. Picture's range of outerwear is excellent, from reasonably priced entry-level jackets to outerwear for the extreme and technical. With multiple award winning product lines being launched yearly, including their ISPO gold medal eco-friendly helmet, Picture is an example of what can be achieved whilst maintaining remarkable standards!
Planks Clothing

Planks are an up and coming UK ski apparel brand new to this space. With a strong heritage in the ski industry, Planks are committed to making high performance, affordable clothing aimed at everyone who loves to ski. As a company, they have committed to increasing the amount of recycled and environmentally friendly content in their supply chain year on year. With 50% of their styles containing recycled material this year and 68% planned for their 18/19 collection, we think they are off to a great start. Developments for the future look really exciting so watch this space for more to come from Planks.
Jack Wolfskin

Producing a huge range of outdoor products with a dedicated ski line, Jack Wolfskin may not immediately spring to mind when thinking of eco-friendly outerwear options. However, Jack Wolfskin have long had a surprisingly decent commitment to low impact production and since 2008 have used only green energy in their production lines in Germany where they are based. Elsewhere in the world Jack Wolfskin are Bluesign partners and have are part of the Zero Discharge of Harmful Chemicals (ZDHC) program that aims to eliminate all harmful chemicals associated with production by 2020. They were the first outdoor brand to pledge this and are the only one among our list to do so. Jack Wolfskin uses 100% certified organic cotton for all products containing it, as well as recycled polyester for some products.
As consumers we have both extensive choice and tremendous power. We have the power to effect manufacturers actions through our decisions. Products that have the least impact on our planet really can and will make a difference for our winters.