Protect Our Winters UK Content Coordinator, Kate MacLeod, on professional snowboarder and three-times World Freeride Tour champion Xavier de le Rue's journey to creating The Sustainability Dialogues podcast together with sustainability expert, Dr Johan Rockström, Director of the Potsdam Institute for Climate Impact Research and Professor in Earth System Science at the University of Potsdam.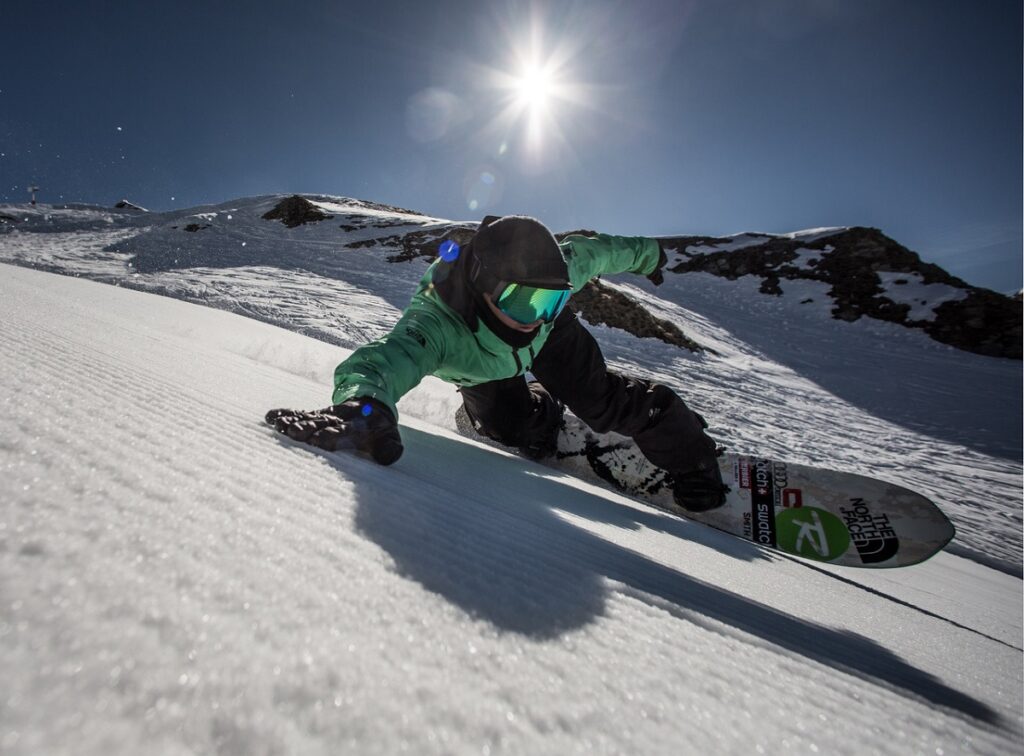 "When you're at that stage of just hugging the spines to stay alive, it means it's really good and really deep," enthuses Xavier de le Rue to the camera, with his signature wide smile, before the video cuts to a vertiginous headcam shot of De le Rue getting a faceful of powder whilst descending a discombobulatingly steep Alaskan spine.
Seconds later, vision still half-obscured by that cloud of snow, De le Rue pops off a cliff, concluding the ride with considerable and characteristic aplomb.
De le Rue's 'How to Ride Spines' episode from his brilliant 'How to' series is four minutes of tips and hard-earned wisdom that, unlike many of the other 'How to' episodes, will probably be useful to a only a very small percentage of the snowboarders on the planet…
The sheer beauty of these Alaskan spines is staggering. But there aren't that many riders out there with the combination of courage and skill – not to mention the wherewithal – necessary to drop into one of them. And even fewer who will attack the descent with the oxymoronic blend of aggression and joie de vivre that defines De le Rue's freeriding.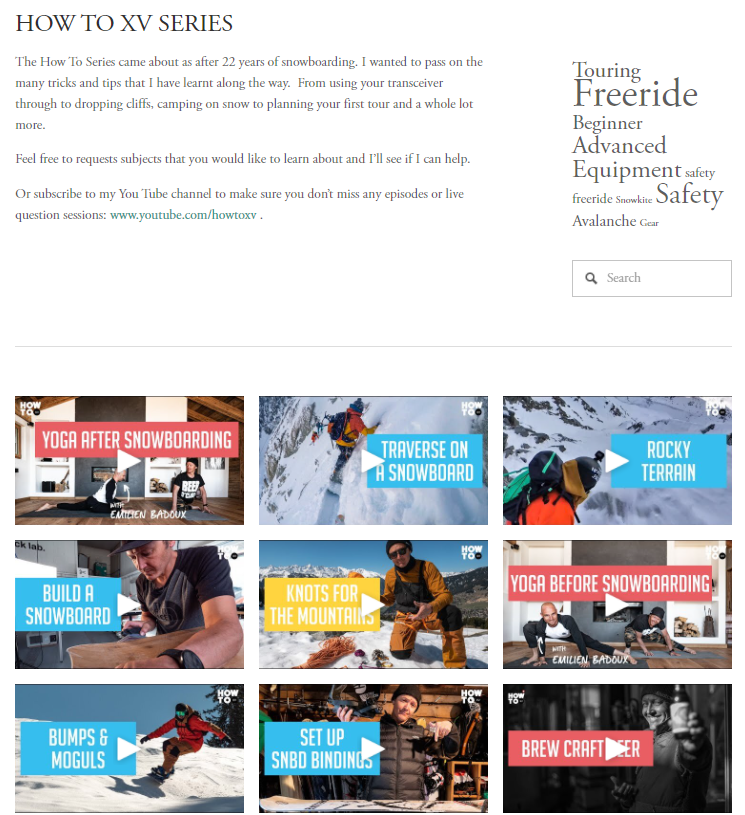 A three-time Freeride World Tour winner, with a further weighty stash of wins and accolades in his backpack, De le Rue is a man who has carved a hugely successful career out of discovering and descending the most original, and often the most high-consequence, lines down a mountain.
"I remember being on this one line and we were like, oh damn, we should have a life vest for that line, because if anything slides or anything happens and we fall, we're going to end up in the water and we're going to be sinking…" recalls De le Rue in his Mission Antarctic film.
It's an anecdote that encapsulates De le Rue's 'words to live by': 'Better to try and crash than think you could do it and not give it a shot.'
Most at home when applying this life philosophy to attacking big mountain descents, in the last couple of years, De le Rue has been taking the same approach, combined with his preference for doing things in his own individual style, to learning how to live more sustainably and using his platform as a world-famous athlete to help others learn how to do the same.
In today's pervading dystopian-esque cancel culture, which is so at odds with the Volltarian tenet* on the necessity of freedom of speech, "I wholly disapprove of what you say and will defend to the death your right to say it", it arguably takes a similar amount of courage as a public figure to take a stance on an issue and expose themselves to the vitriol and judgement of an infinity of internet armchair critics as it does to deal with the dizzying effects of dangerous exposure on a mountain.
When it comes to using one's voice to call for environmental change and action, the favourite accusation to level at the speaker is, of course, hypocrisy. It's an easy one, because short of going off grid and setting up home in a treehouse in the woods, we are all complicit parts of a system that is simply not sustainable.
Until there is widespread systemic change that restructures society on sustainable foundations, any individual change, however well-intentioned or personally significant, is still going to have to co-exist with some level of contradiction.
Unfortunately, this then results in the disquieting, debilitating symptoms of feeling like a hypocrite – and the natural fear of being accused of hypocrisy – that hinder those of potentially powerful influence from raising their voice on the issues around the climate crisis.
The first time I heard De le Rue express this personal sense of guilt was on a freezing cold January night back in 2019, when he was one of the speakers at a 'Greening Verbier' event that aimed to propose initiatives and solutions for making the eponymous ski resort more eco-friendly.
As one of Verbier's most famous residents, one whose livelihood relies on the continuance of cold, snowy winters, and as someone who was taking his first steps towards a more sustainable lifestyle, De le Rue had been invited to speak.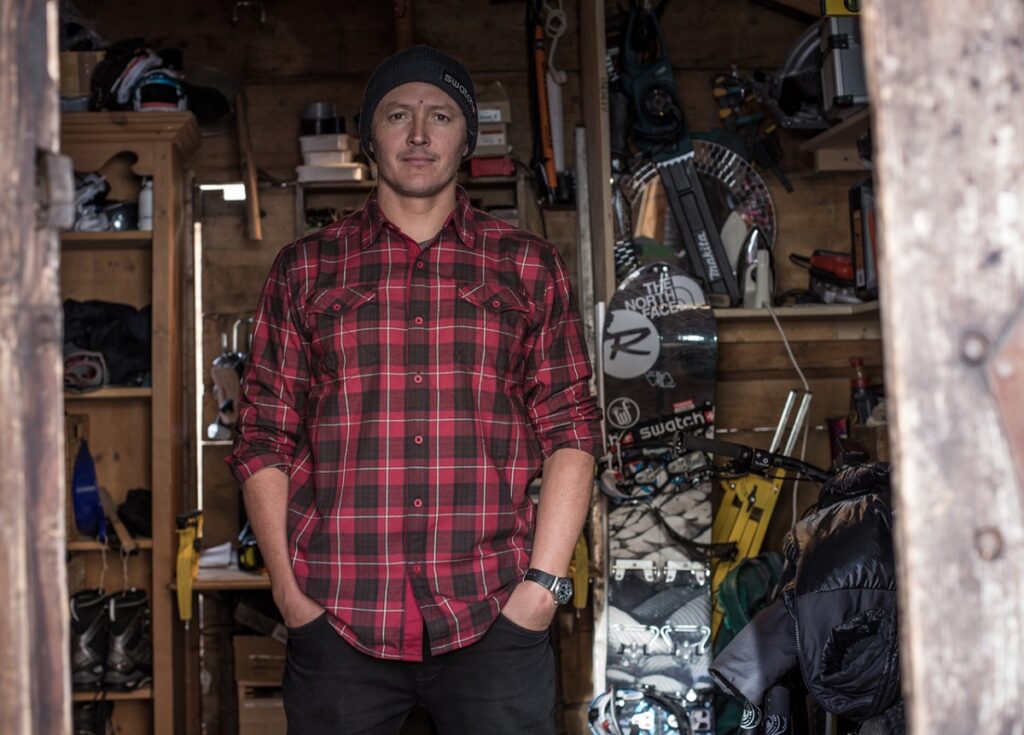 Delivering the event's key note presentation was sustainability expert, Dr Johan Rockström, Head of the Potsdam Institute for Climate Impact Research.
It was a meeting that would have a lasting impact on De le Rue.
Dr Rockström's opening presentation foregrounded the science behind the climate crisis, ensuring that his audience had a uniform understanding of the stark consequences of global warming:
"Distress signals from our over-heated planet are all around us. The ice core tells us we are on a collision course to catastrophe. 2.0C is potentially the number at which we lose the planet we love and it is no longer able to support humanity. If we let these systems flip over from cooling to warming, this could lead to a domino effect of self-warming.
"Since the 1980s, we are no longer a small world on a big planet. We are a big world on a small, saturated planet. We have to go back twenty million years to get to a point like where we are today. In a blink of time – one-hundred and fifty years – we are potentially pushing the planet back to a state that last existed twenty million years ago."
However, Dr Rockström tempered what can be a paralysing sense of the daunting scale of the crisis, combined with our own individual feeling of ineffectuality, with the uplifting optimism of his pivotal point:
"We need to change our collective mindset. Never doubt that a small group of thoughtful citizens can change the world. This is about connecting science with heart – engendering a fundamental mindshift to a stable and manageable planet."
Speaking after the internationally renowned scientist, De le Rue expressed himself with a tentativeness and element of self-deprecation that contrasted with the exuberant confidence and bold conviction he exudes when slashing his way down Alaskan spines or sharing his expertise with appreciative viewers in his 'How to' videos.
This sense of uncertainty stemmed from De le Rue's own awareness of the conflict in being a professional snowboarder and, at the same time, speaking up for sustainable action, a contradiction that he acknowledged in his presentation:
"A few months ago, I was not ready to talk about the environment; I felt that guilt at my lifestyle: travelling a lot, being used as a model to sell products and promote consumerism. I knew I needed to change my mindset."
When it comes to the climate crisis, the winter sports community has been compared to the proverbial canary in the coal mine – those who live or regularly spend time in the mountains at winter have been among the first to witness the insidious signs of a warming world. It is what led Jeremy Jones to found the original branch of Protect Our Winters, and it has been a key motivating factor for De le Rue:
"I've been very lucky to go to the poles about ten years ago, and then return and witness the changes – see the transformations. Not only that, but I also had the opportunity to visit the bases where these climate studies are made, so I am now able to share all this information."
As a highly influential figure in the world of winter sports, De le Rue has a platform to amplify his voice. As Röckstrom puts it: "When Xavier speaks, he reaches the heart and mind of so many speakers."
It was an awareness of this position, balanced with his humble awareness of his own need to further inform himself, that led De le Rue, in the wake of the 'Greening Verbier' event, to create The Sustainability Dialogues podcast together with Dr Röckstrom.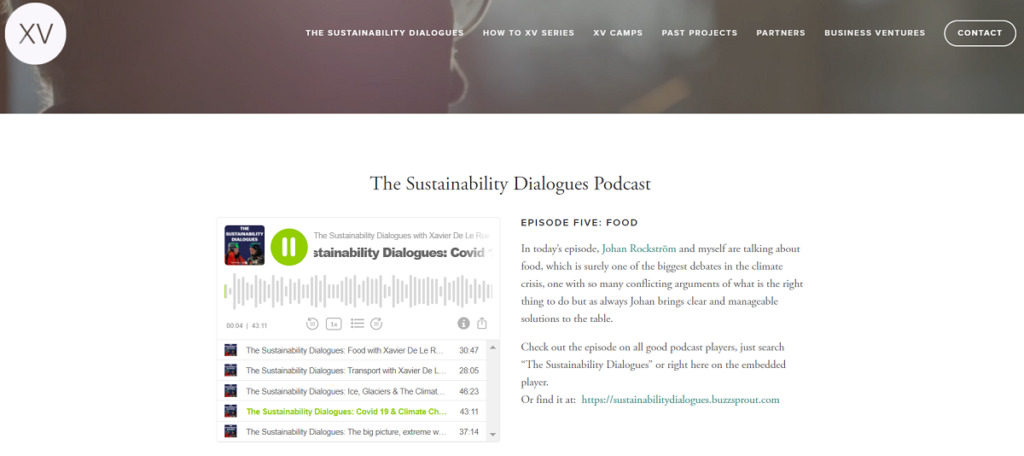 In a series of episodes, Röckstrom and De le Rue talk about the different factors that are causing the climate crisis and the individual and systemic solutions we can take that will help us to prevent catastrophic levels of warming. The resulting dynamic between the expert, Rockström, who blends matter-of-factness with an optimistic, 'can do' approach, and the listener, an earnest, inquisitive De le Rue, is highly appealing.
The series is essential listening for anyone who wants to educate themselves on the climate crisis, but without feeling depressed or defeated while doing so. Much of this stems from Rockström's postitive and constructive attitude, with De le Rue's reactions, and occasional humour, ensuring that the overall tone remains upliftingly upbeat.
We can sense De le Rue processing the information Rockström imparts, asking questions, ultimately trying to figure out how he can apply the knowledge to his own life – and, perhaps even improving aspects of it as he does so. As Rockström states:
"Together we can create a new narrative – never talk about environmental changes as a sacrifice; talk about them as an opportunity."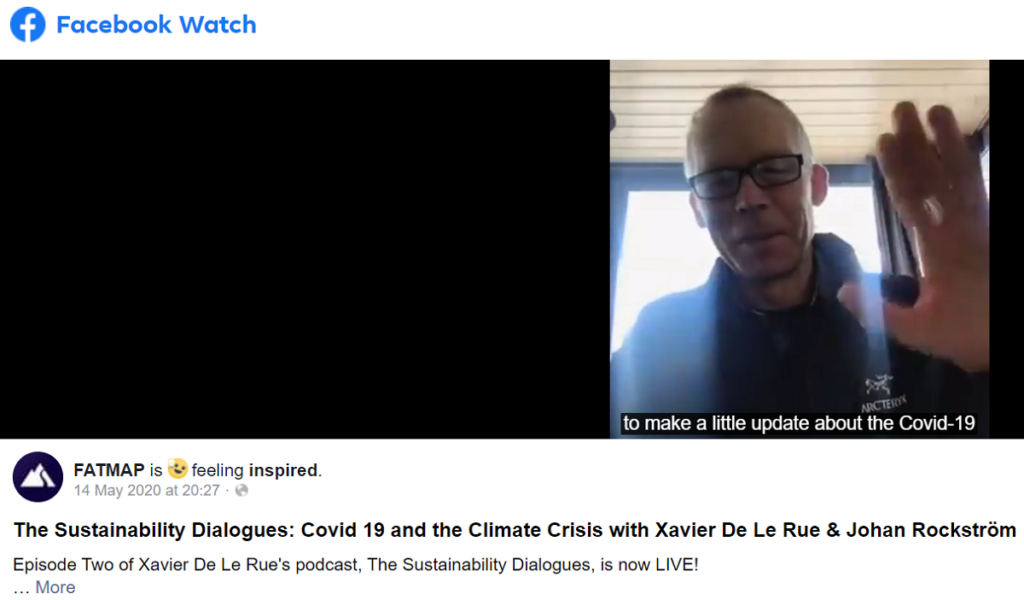 I binge-listened to the whole series of The Sustainability Dialogues while out on a long walk, and Rockström and De le Rue made for great company. Their conversation is lively, interesting and, despite the weighty nature of the subject and the scale of the problem, ultimately empowering. The series of podcasts is an accessible way to listen and learn whilst on the go.
A professional outdoor athlete who describes nature as 'essential to (his) sanity', Xavier de le Rue's greatest fear is to lose faith in the future. Married, with a talented snowboarder daughter who is already demonstrating her ability to 'send it' like her dad, he is, like so many of us, trying to reflect and act on his 'responsibility for our common destiny'.
It's too easy to deflect personal change by batting the ball of responsibility to someone else or by levelling accusations of hypocrisy. We all have feet of clay; chipping away at them isn't going to get us to where we need to be any faster. Now is the time for unity and mutual support.
As Dr Rockström says, we currently have 'the fantastic privilege to be human beings in a stable earth system, a 'garden of Eden'.' But this privilege is hanging in the balance:
'If we can achieve the 1.5C warming goal, we can stay in the Holocene – not the virgin, perfect Holocene, but a manageable world.'
By listening to The Sustainability Dialogues, we can learn alongside Xavier de le Rue how each of us can play our part in achieving this goal.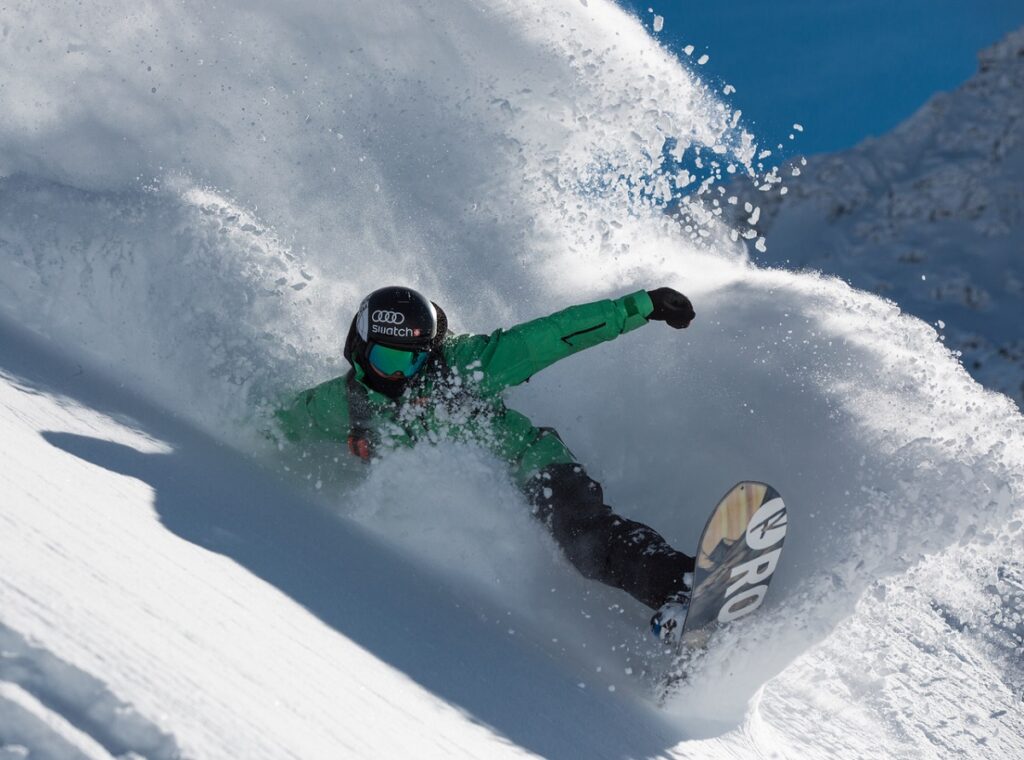 De le Rue and Röckstrom are currently in talks about their next project – a follow-up film. For now, you can listen to The Sustainability Dialogues podcast on any of the following sites or apps:
Xavier de le Rue's website
The Potsdam Institute for Climate Impact Research website
Crosscall
Fatmap
Audible
Spotify
Apple Podcasts
Deezer
Johan Rockström's new documentary, 'Breaking Boundaries': The Road to a Cleaner, Healthier and More Peaceful World, featuring David Attenborough, is coming soon to Netflix.
Protect Our Winters UK thanks Xavier de le Rue for his input to this article and the outstanding Tero Repo Photography for contributing images.
*This quotation has also been attributed to Evelyn Beatrice Hall.