Here at POW UK the stockings are hung up over the ornamental fireplace and we go to bed each night wishing for a white powder Christmas. What could be better than waking up early to 50 centimeters of fresh stuff on the big day? Well, making sure that there are white Christmases for many years to come!
Christmas is a special time to spend with family and friends. Unfortunately it can be equally as much of a commercial event as it is a religious and family one. Whilst many people are enjoying delicious meals with loved ones, there's no denying that mass amounts of gifts are being produced, consumed and unfortunately, often tossed.
We are not Scrooges at POW UK! However, we know there is a better way to give without giving in to rampant consumerism at Christmas. If you are looking for a different type of gift this year, why not give the gift of a POW UK donation? Or better yet, gift one to yourself.
Give the gift of a POW donation
It may not have crossed your mind, but a POW UK donation makes a great gift for a number of reasons.
You can do it last minute! For all of you procrastinators out there, we see you. You can make a donation anytime, even on Christmas Day.
It is flexible to fit your needs. You can choose the type of donation you want. Any amount of money, a one-off or a recurring one. Whatever works best for you.
It will be put to good use (see below), and you will help save the planet, obvs. You can donate here.
Who is it a good gift for?
A POW donation is a great gift for the shredder in your life, especially if they are passionate about climate change. Maybe that special person in your life is not interested in traditional gifts, this is something different, for sure, that they will not have already. It is also great for the person who has everything or someone who you always struggle to shop for.
Research has shown that close family and friends actually appreciate donation gifts more than we realise. If you are unsure if someone would appreciate it, just ask them. Or if you do not want to ruin the surprise, combine it with another gift, and put yourself at ease
How do we use your donations?
If you want to know more about how we will use you your donation money will go, have a look at all the ways we will put it to good use. Your donation will be used to:
Fund participation in events, across the UK, where we promote POW and engage and educate the outdoor community in order to inspire them to take positive action on climate change. These include film festivals, university events, speaker tours and outdoor trade shows.
Establish and manage POW UK's Carbon Literacy Training, which we are developing with the fantastic Carbon Literacy Project. This not only significantly increases our reach and impact, but it will also generate further income so the charity can continue working towards our cause on your behalf.
Develop and manage our Corporate Pledge which creates a framework for companies to take specific steps to significantly reduce their carbon footprint and start moving towards carbon neutrality. Like the Carbon Literacy Training this significantly increases our reach and impact.
Help promote specific campaigns and activities to our communities and a wider audience to maximise their reach and impact.
Produce our own range of low-environmental-impact merchandise to raise funds and promote POW UK within our communities.
Establish our network of Winter Guardians, both in the UK and overseas, to promote POW and encourage people to engage in a less carbon-intensive lifestyle and use their influence to effect change in companies.
Help POW UK to successfully deliver our mission. At POW UK we have one paid staff member, a general manager, that helps the charity to run smoothly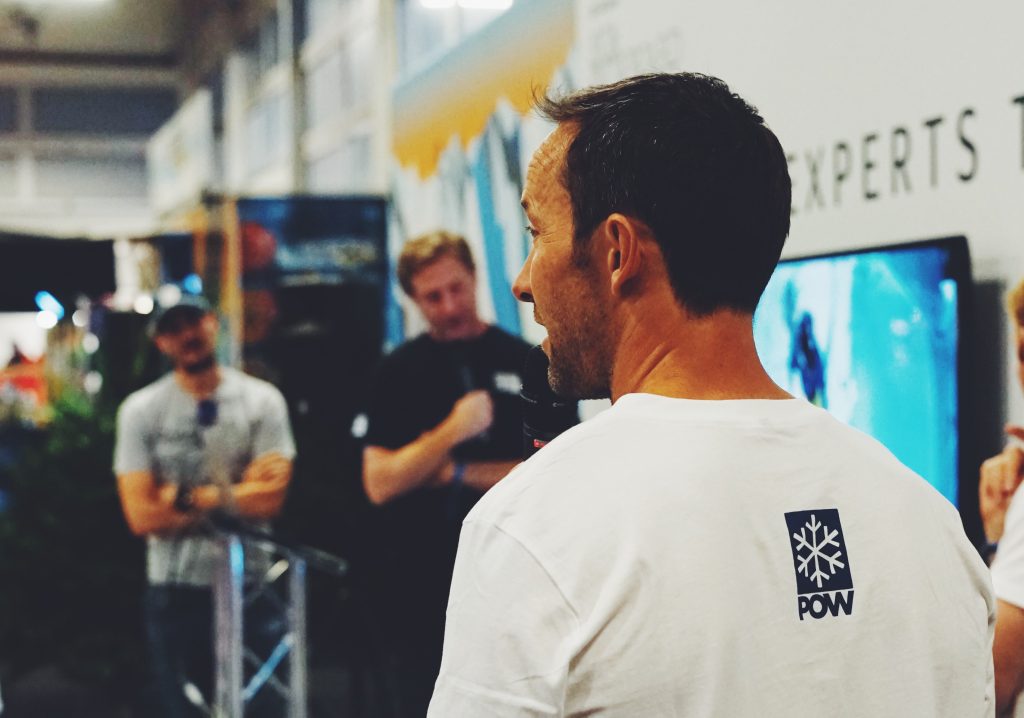 So there you have it, all the awesome ways we will use your donation to fulfil our mission – helping to transition the world to carbon neutral more quickly.
If you do decide to gift a donation, that would be totally RAD, and we would like to thank you from the bottom of our powder-loving hearts!
For all the rest of you powder lovers out there we would like to thank you all for your continued support throughout the year, it means an awful lot to all of us dirtbag snowboarders and company here at POW UK. Keep up the good work and we promise we will too!