We hope this week's blog brings you a moment's peace during this challenging and, for many, hectic time. A sweet little piece, a reflection on being outside in a space that you know and love. It will not be long before we are all back in the great outdoors again. However, we don't have to wait until then to embrace nature, we can travel to the places we love at any moment, all we have to do is close our eyes.
While things have been a little quieter on the blog since the beginning of lockdown POW UK are working harder than ever to protect what we love #winterneedsus . We are adapting, organising, and more importantly taking care of each other so that we can have more impact than ever, especially as Covid-19 proves there is a different way to do things.
A few words about the Dolomites, climate and changing times.
Getting up early in the morning is something very special. It makes you understand that the day is starting, that the world returns to light.
Everything is muffled. In summer the chirping of birds becomes more and more present, in winter from total darkness, in a few minutes, the sun rises and sets the peaks on fire.
These mountains and valleys are my home. A place that makes me feel at peace with myself, that helps me to rebalance, to rearrange thoughts, to relax.
Another thing I love to do here, in the mountains, is to move alone. Put on your skis, your skins, and go. Any time of the day, be it at the beginning or the end.
Feel the body warming up, the legs spinning, the snow creaking under the skis. We find ourselves immersed in a parallel world, where for a moment we can forget everything else.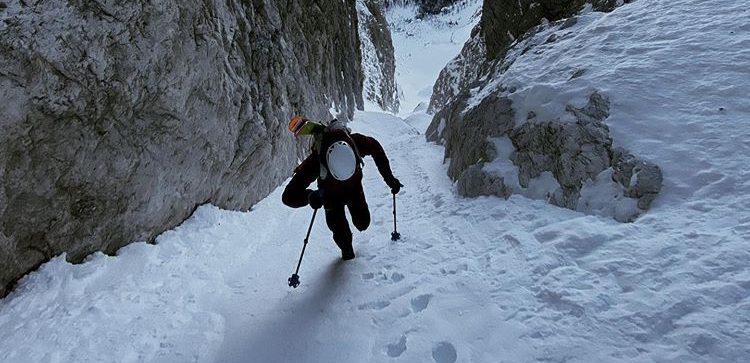 The Dolomites are a special place.
In the last few months, I have moved through the Alps to attend courses to become a mountain guide. I have had the opportunity to visit several places, which are also beautiful. I am always drawn home though, through some magnetic attraction, some magic, to my mountains.
I love being out in my mountains in all seasons, at all times. In summer they offer wonderful climbing, on big walls or magnificent crags. In winter, as the temperatures drop, incredible icefalls form and magnificent skiing can be mine.
All this magic but I feel it slowly fade, slipping away, month by month, year by year. All the romance that resides here, in mountaineering and skiing, in just living, is being lost.
The mountains have become photographic sets where images are captured and immediately posted, like some trophy, on social media. 
Our real 'environment' has become social networking sites, better to be there than the place you are. All that matters is how we look and not what we are.
Even in a world as pure as the mountains, as the Dolomites, we cannot escape.
Instead of worrying about what photos to post, you have to start looking at what is going on in these sacred places right now. 
Through observation, the effects of climate change are clear, too clear. For years the snow has stopped peeking in front of my doors, and if it shows up it is gone in an instant.
In the valley it seems to be in a strange climatic limbo, where we find ourselves in a sort of perennial autumn. Temperatures struggle to go below minus ten. The snow arrives in one violent movement at the beginning of the season, at high altitude. It starts to melt in February, under a terrible and hot sun. 
If we want to continue living in these mountains, to make them live, we must act immediately.
Let us put aside, at least for a moment, the cursed mobile phones and take action, make serious efforts. For once let us take a serious look at ourselves, not through a screen but in real life.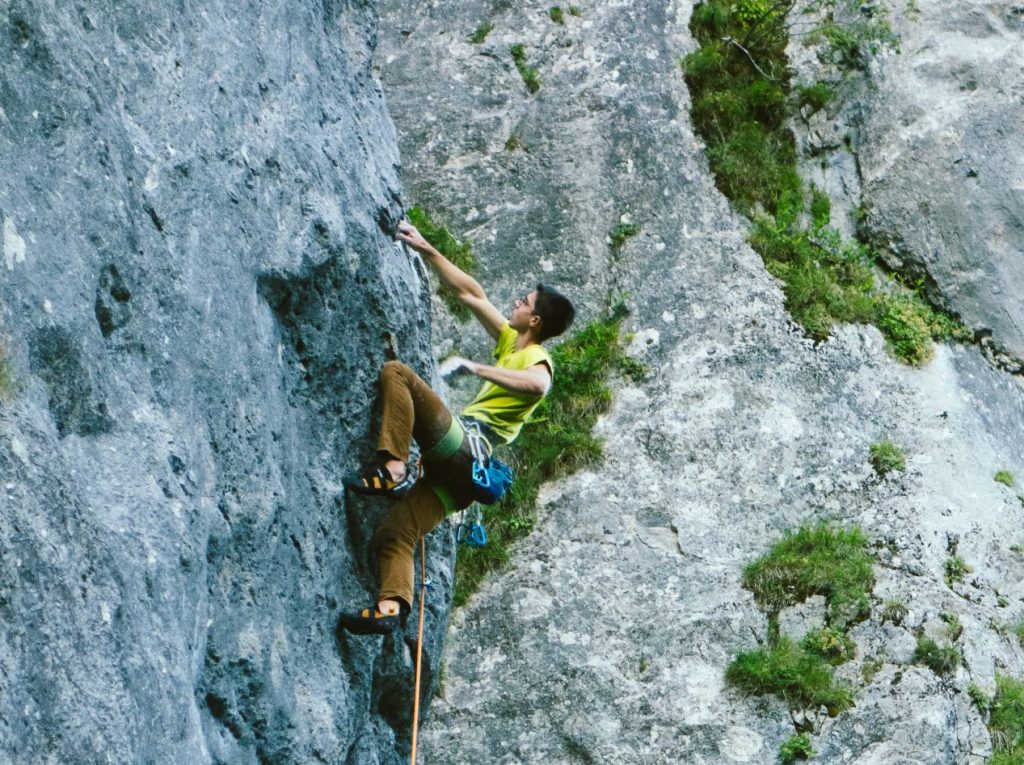 In 2018, the Dolomites were hit by a fierce storm that lasted three days, 200 kph winds blew 14 million trees, entire forests, to the ground. This is the strongest signal that nature has sent us so far, changing the face of my mountains forever. 
In the first few months after the incident, it broke my heart to see these places of my life forever changed. My favourite crag was a different place. The lake in my village had become a dark brown puddle. Nothing was like before, the places or the people.
We mountaineers, climbers, skiers, who have chosen these places as our playground. We cannot only use them as we please. We must help them to survive, to thrive and live always, forever. 
So let's forget about appearances for a moment, wake up early, go outside into the mountains and let these places live with us.
We must take action! Let's move!
If you want to read more awesome content like this or want to know more about Protect Our Winters UK please follow us on social media Facebook, Twitter and Instagram.
If you would like to get this information and more straight though to your inbox please join our mailing list below.
Written by Andrea Milani, climber, alpinist and skier. All photos by Enrico Veronese.