In 2006, Nobel Laureate and former US Vice President Al Gore got the world talking about climate change with the Academy Award-winning film, An Inconvenient Truth. Later that year, he founded what would become The Climate Reality Project to move the conversation forward and turn awareness into action all across the Earth.
Today Climate Reality is a diverse network of passionate individuals from around the world, working together to fight climate change.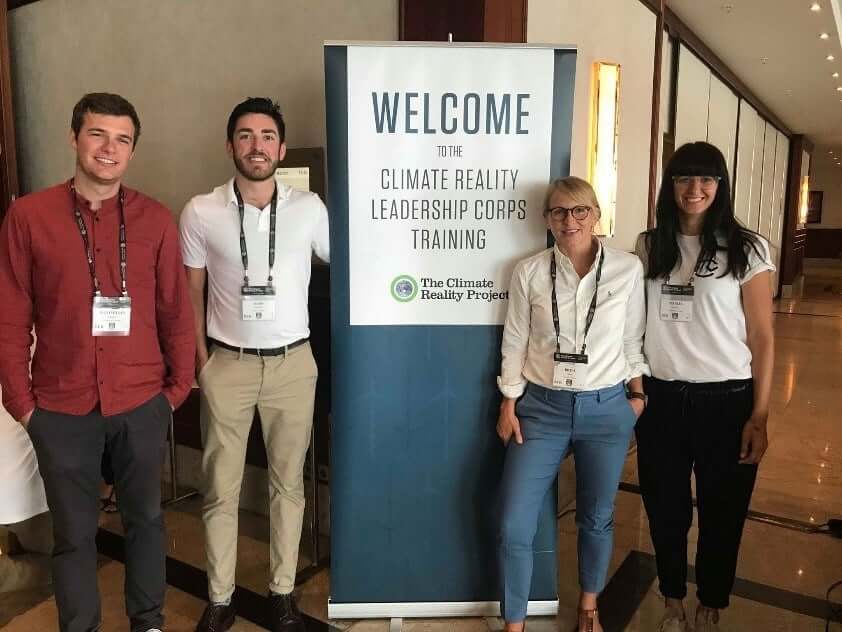 Last week, Gore and the Climate Reality Project leadership training headed to Berlin for the first European training in over 5 years. Ross from POW UK, joined by Max from POW Germany, Brita from POW SWE/NOR and Mateja from snow, surf and skate retailer Blue Tomato, headed along to the 3-day conference to better understand how they and POW can lead the fight against climate change.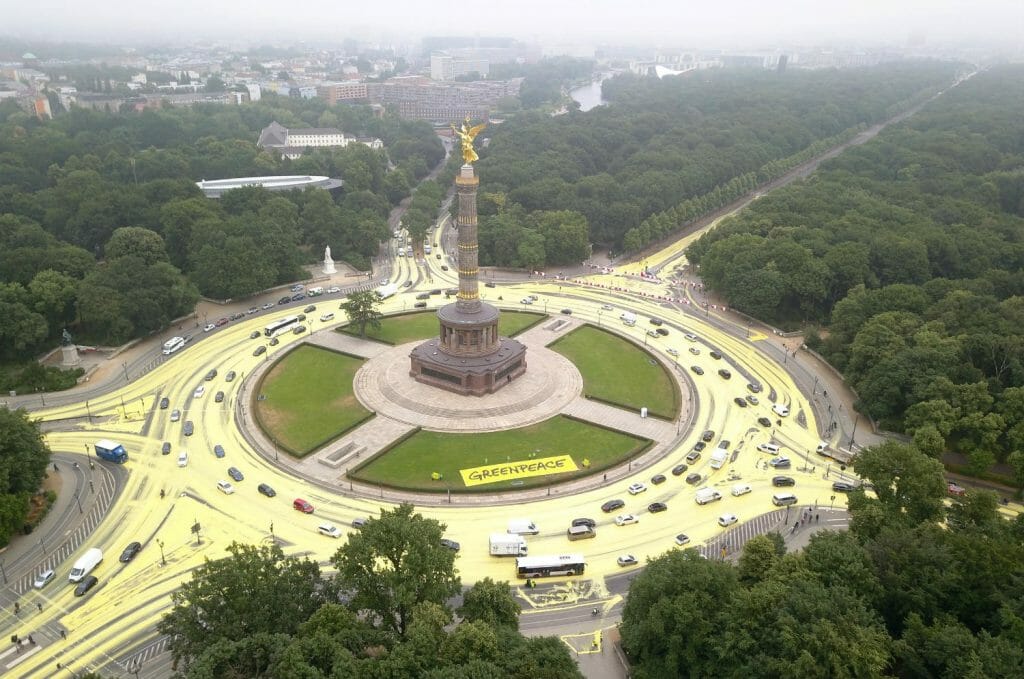 Falling on the first day of Germany's Coal Exit Commission, the timing of the conference was no coincidence. It seemed that The Climate Reality Project weren't the only environmental group in town – an observation I couldn't escape after finding myself cycling through Greenpeace's 'understated' anti-coal protest en-route to the venue. Germany's shaky relationship with climate change and questionable reliance on coal was a hot topic for many of the discussions over the three days with Gore noting in his opening remarks that the country, once a climate leader, is in real danger of being left behind should it continue on its current path.

After a morning discussing the future of European energy – Brexit digs kept to a minimum – Gore gave an extended three-hour long version of his slideshow presentation made famous in his films, An Inconvenient Truth and An Inconvenient Sequel. Having seen both films a couple times previously, a lot of this content was familiar to me but witnessing it in person with the man himself standing just metres away was incredibly powerful. The rollercoaster of slides beginning with worrying despair moving to a motivational conclusion of hope set the precedent for the conference: we're in a serious bit of trouble, but, with immediate action, there is reason for positivity.
Day 2 kicked off with a Q&A with Gore; Vice Chair of IPCC Working Group II, Dr. Diana Urge-Vorsatz; and Gore's chief science advisor Dr. Henry Pollack – two incredibly big players within the climate change discussion. Topics discussed included:
The Paris Agreement: Reiterated on numerous occasion was the belief that "the maximum politically possible does not meet the minimum necessary to prevent climate disaster." Regarding the Paris Agreement, the consensus is that ultimately, it's not enough BUT it's a step in the right direction. It expands what is politically possible so that we are slightly closer to meeting the minimum required.
The effect of climate change on public health: Global warming is likely to increase the areas in which disease carrying insects can survive and spread ultimately causing significant danger to global public health. An eye-opening and somewhat worrying conversation.
Aviation: Again not a lot of positivity given the increase in cheap air travel
Renewable energy storage: A bit more positivity given the recent increases in research and development and continual decrease in cost of renewable energy production.
Climate Migration: a huge issue that is only going to increase as more and more of the world becomes uninhabitable.
Decarbonising transportation: with the growing electric car industry as well as increasing numbers of shared-vehicle initiatives (of which Berlin is extremely fond of), it is believed that fewer people are going to own cars in the future. When asked for a show of hands of those at the conference who did NOT own their own car there was a staggeringly high response (see picture below). Very positive thoughts for the future (even with a few digs at Germany's economic reliance on the car industry.)
"Image from @pepperjess via Twitter"

The final topic of the Q&A was an issue at the core of the POW UK movement – sustainable finance. Gore and the panel are huge proponents of divestment and sustainable finance, remarking that, previously, one of the main arguments against sustainable investment was that the practice was seen as conflicting with the fiduciary duty of investment managers – the duty of managers to look after your money and invest in areas most likely to offer the largest/safest return. Today, it has been shown that companies and investments that have a greater consideration for social and environmental causes perform better than those that do not and therefore, with regards to this original 'fiduciary duty' argument, the opposite is true. You can find out how you can invest sustainably via a previous POW UK blog post on the topic here.

The third and final day consisted of workshops on how to communicate the message through various means such as social media or presentations like Gore's, as well as other ways of taking climate action like lobbying politicians, implementing environmentally friendly practices around the workplace and much more.

The conference concluded with a final speech from Gore. Explaining his personal motivations for dedicating his life to combating climate change you could sense the audience swelling with emotion increasingly inspired by his words, culminating in a final call for action which left the room on its feet. A inspiring and eye-opening 3 days with an incredible group of people that prepared and motivated, not only the four of us from Protect Our Winters in attendance, but every one of the 600+ attendees to get out there and confront the biggest existential threat the world will ever face.

Words and photos by Ross Powell
Find out more about the Climate Reality Project and how you can attend their next training here