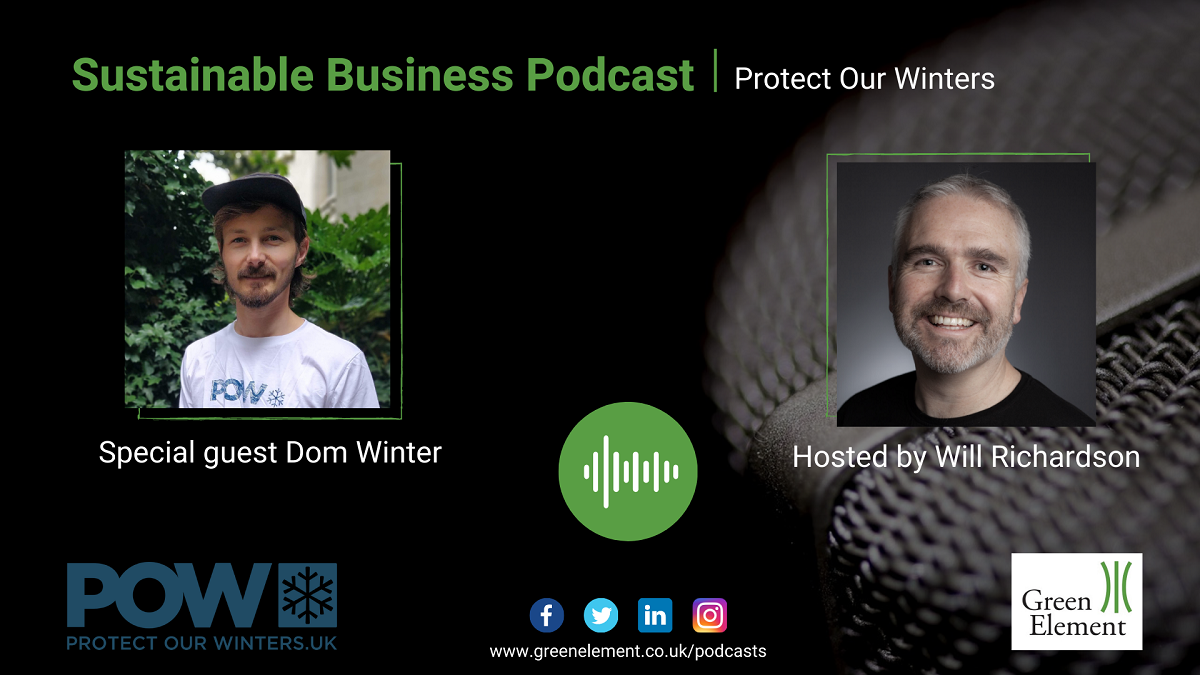 As the number of businesses and organisations committing to the POW UK Pledge continues to accelerate, POW UK Programme Manager, Dom Winter, took part in a podcast with Green Element, an Environmental Management Consultancy which has partnered with POW UK in its establishment of the Pledge. (You can read more about Green Element's contribution to the Pledge here.) Green Element, which is based in London and Edinburgh, is composed of a team of scientists, marketers and business people, and offers a range of Environmental Services to all types of organisations from small SMEs up to large corporations.
Click here to listen to the podcast on the Green Element website and learn more about the initiatives POW UK is spearheading in order to accelerate the transition to a carbon neutral society. Among these, Dom discusses the POW campaign to Save the Ski Train, our Carbon Literacy Training courses and the POW Pledge itself – a programme created to support businesses who want to take steps to achieve Net Zero but aren't sure how to begin.
The accessibility, urgency and impact of signing up to the POW Pledge is encapsulated in Dom's concluding words: "The POW Pledge allows everyone to just jump in. Don't wait for the perfect solution; do what you can now."
If you are a business interested in joining the growing number of organisations committing to the POW Pledge, then head to our Make the Pledge page today.