A vast amount of investment money is held in pensions around the world. What is your bank doing to use your money to protect the environment?
When it comes to climate change, you may not think that re-considering something as mundane as your pension could make much of a difference. A pension is something that many people in the UK have (and its something we've mentioned before) – but with this wonderfully overlooked power of numbers comes huge opportunity (example here) that can quite easily be used to make positive change for the environment. You may not know it, but influencing how your bank uses this massive amount of pension money is possible.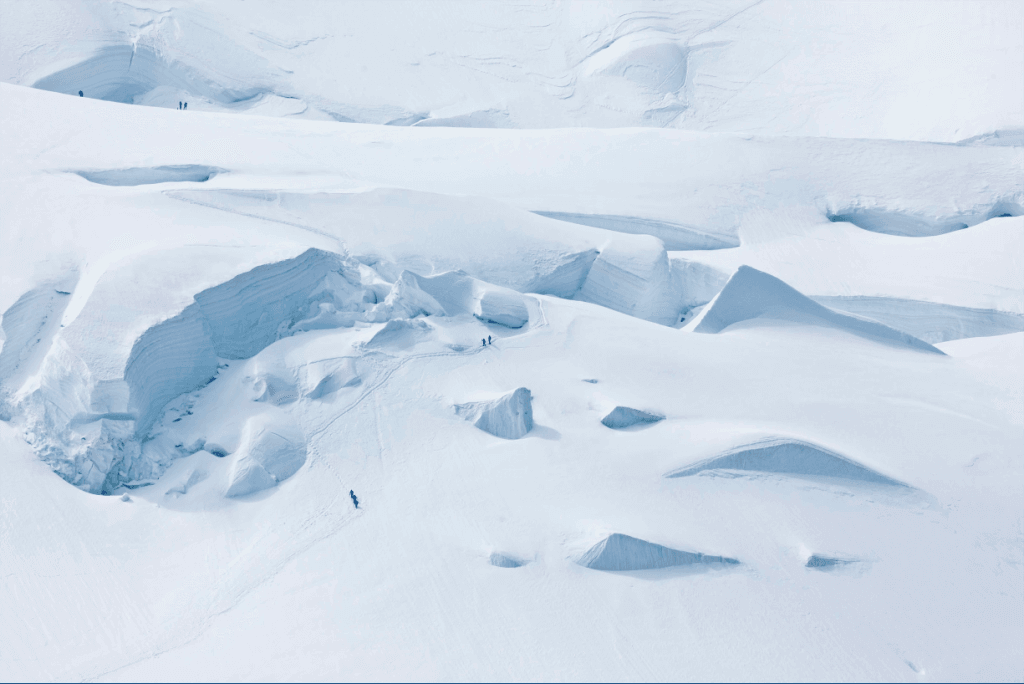 If you're as hooked as we are on following the Climb for Climate 82 Summits challenge (supported by POW UK, Haglöfs and Nordea) then you might be aware of the awesome things that are possible. Attempting to climb the 82 summits above 4000m in the European Alps may sound like an overwhelming challenge, but through sharing the journey or this extraordinary mountain pursuit, initiative founders Peter Sandahl and Anders Langworth have already inspired action from one of Europe's leading public banks. Nordea is used by thousands of individuals across Scandinavia, and through the Climb for Climate driver, they've recently committed to reinvesting 700 million Euros to sustainable investments (away from fossil fuels). This is the equivalent of 300,000 people's pension savings – or in C02 terms, 1 million flights cancelled between Stockholm and Copenhagen. It's a pretty incredible cut.
So if you don't have time to Summit 82 +4000m European mountains, what can you actually do? The graphic below gives you an idea of how your own Bank stacks up against the others in terms of sustainability and environmental responsibility according to this report from POW UK partner ShareAction.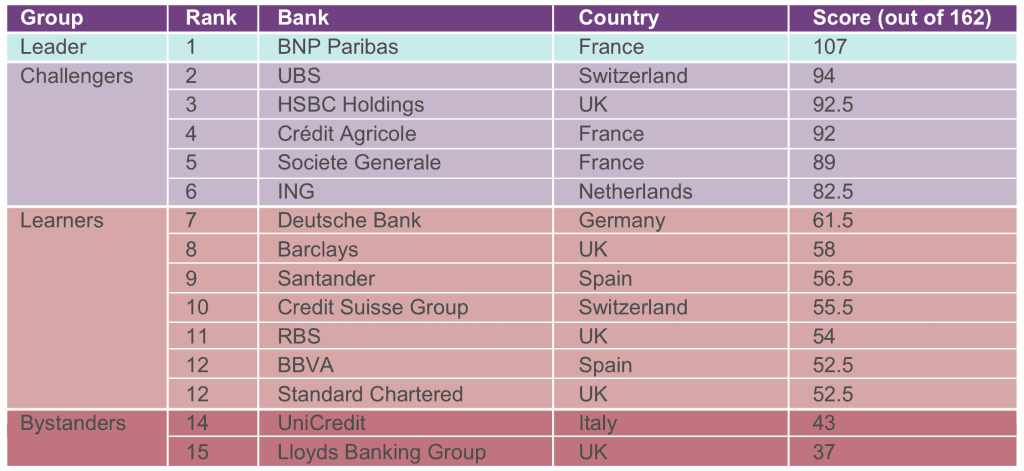 As with many actions around climate change awareness, knowing where to start can often be so overwhelming that nothing is ever done to initiate change. The POW UK Mountain Run is a great way to understand levels of action that you can take to support climate change awareness – and the Black Run notes ways to influence financial institutions and corporations to effect change and support the battle against climate change.

We've outlined three clear-cut points below – we've kept them short and efficient enough to encourage you to just get going! Here's how you can participate:
Write to your bank asking them to be more conscious of sustainable investing and ask them what their plan is – direct the letter to the banking group's Sustainability Officer.
Still not satisfied? Move your money to a bank that is more sustainability-focused based on this table via ShareAction shown earlier in this article.
Engage with ShareAction and attend one of their events to learn more about how money can influence decision-making to effect climate change. They've offered to put on an event if there's enough interest (see link below).
The people taking part in amazing projects like Climb for Climate are doing an incredible job of raising awareness around the power we really do hold to make money moves. Supporting the environment in this way isn't as intimidating, difficult or overwhelming as you might originally think – and hopefully this article has introduced you to ways in which you can begin.
Words by Al Conroy + Faith Robinson
For a more in-depth understanding, attend an event hosted by our partners at ShareAction. If you're interested, please register your interest here.