In early November last year, Protect Our Winters UK organised a training day in Manchester for all POW UK volunteers. Lead by POW UK Trustees, General Manager and POW UK 360 Coordinator the session covered everything from carbon literacy training through to a campaign workshop to get volunteers involved in our ambitious plans for 2020.
More than 20 enthusiastic volunteers from all over the UK and beyond turned up for a day of community building and climate action planning. Here is the reflections of one such volunteer Clémence Hope.
This evening, still enthused by November's POW UK Volunteer Training Day, I put down my phone and wrote a letter to my local supermarket. My letter asked them to consider installing refill stations for food and toiletries or face losing my custom.
What will they care about one letter? The loss of one customer will not bother a supermarket,
muttered my inner monologue. However, now there is a new stronger, bolder, little voice in my head, one that shouts louder and says
What is there to lose? I'll ask others to write letters too!
It is this new voice, with a renewed determination that prevails. This is the power of community, the power of attending the POW UK Volunteer Training Day in Manchester on November 9 2019.
The day started with Sandy Trust (Trustee and Chair POW UK) and Lauren MacCallum (General Manager POW UK) introducing everyone and updating us on what POW had been doing recently, including showing a brand new video.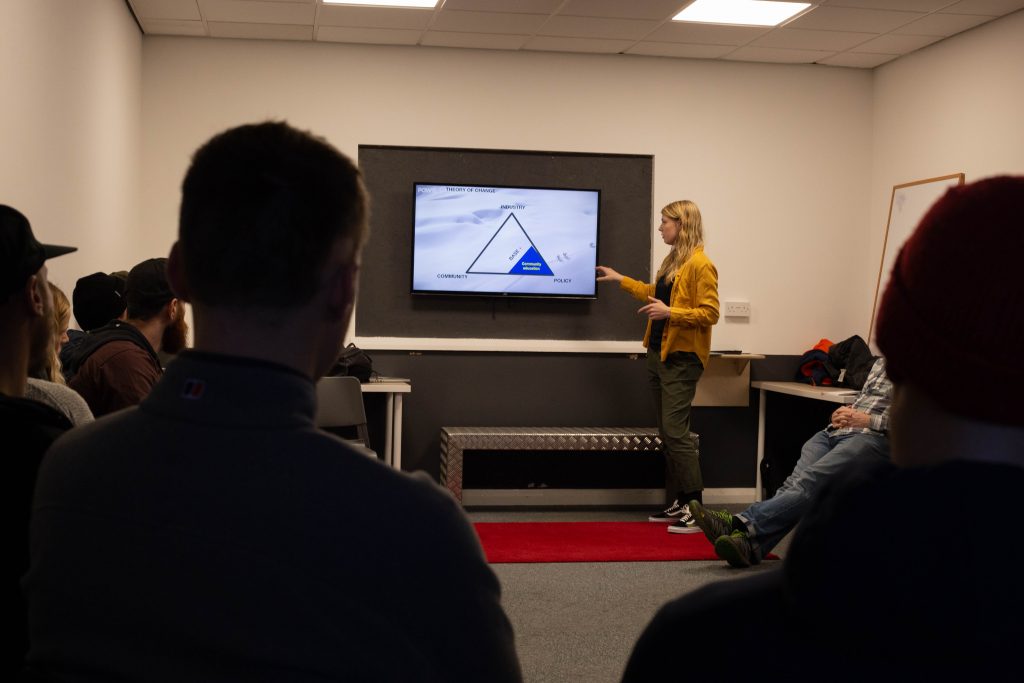 We then had a hearty brunch of climate facts, getting us to speed with the current scientific research that outlined the state of the climate crisis. This moved into discussing our roles as individuals and a collective to start getting this global issue moving in the right direction. Although this can be a heavy topic, Dom Winter (360 Coordinator POW UK) brought a fresh outlook and there was enormous positivity in the room, which felt extremely empowering. They also equipped us with the essential responses to a climate activists FAQ's including:
If you care about the environment, how come you used a plane this year?*
Why should we listen to a 16 year old Swedish school kid?**
If the planet is warming, how come it snowed so much this year?***
Alex Weller and Daisy Maddinson (Trustees POW UK) lead the main task of the day. We split up into teams to tackle a series of pertinent climate issues in a campaign workshop.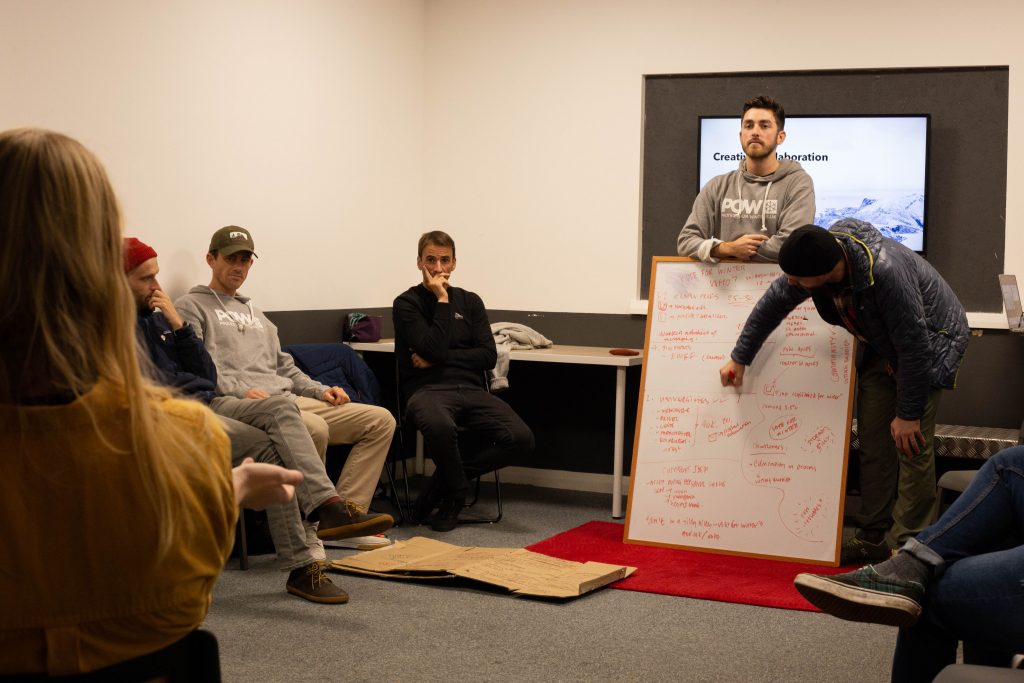 One of the problems we were tasked with was that over 2 million young people (in early November 2019) were still not registered to vote in the upcoming December elections. This election would dictate government decisions on climate policy for the next 5 years.
Whilst we only had 30 minutes to devise a plan, the group was unphased. The breadth of knowledge and experience in the room, set alight by the tenacity of all involved was inspiring.
Soon after this plan became the framework for POW UK's social media campaign which was put into action across several platforms.
Between the time of launching the campaign and election day, 2.5 million young people had registered to vote. An undeniable success that POW UK most definitely contributed to. This goes to show that both the government and climate change need to watch out, POW UK is on a mission, and they are a serious force to be reckoned with.
We wrapped up the day at Graystone Action Sports Centre with a muck-about. I was seriously impressed with Graystone, if you're ever in the area definitely check it out. They've got a skate park, trampoline rooms and foam pits – without these I'd most definitely have knocked all the knowledge of the day out of my head when bailing hard on a backflip.
On reflection the one thing everyone had in common was our love for action sports and our concern for the state of our climate and what this means for the natural playgrounds we all adore.
The journey of a climate activist can feel lonely and tiring, but days like this remind us that we are not alone and our united voice will be heard. I certainly left the training day brimming with knowledge and energy.
So many of us know we want to be a part of the cure but struggle to identify what we can do or where our focus would have most impact.
My take home was — that we don't need to be perfect, we don't always need to get it right the first time, we just need to care and get active.
Choose something you are passionate about and begin making a change. Start small but keep at it and it will snowball, as it does your impact will become greater.
In January, perhaps you have been trying to eat vegan and carrying a reusable coffee cup. Come November 2020 you may have joined a climate activism group and you'll be penning yet another strong message to your local MP demanding they act on climate.
So there you have it. A great day had by all, finding common ground, humor, positivity and optimism to continue the climate action fight as individuals and as a community, coming together to push for systemic change and learning along the way. Thanks to Clémence (POW UK Volunteer and UK Sales Manager for Planks, a POW UK partner company) for sharing her experience.
The planet is literally burning, 2019 was the second hottest year recorded, with the six warmest years recorded being the last six! The climate emergency is the biggest challenge that we have ever had to face.
Coming together as a community, being more than a sum-of-all-parts, so together we can demand radical and rapid transformation of how our society and economy works, to reduce greenhouse gas emissions and build a sustainable and better world for everyone. That is the only way to get climate back on the right track.
POW UK is a non-profit inside pressure group built and run by an amazing team of volunteers. Every volunteer brings their own unique skills and personal experience of the climate crisis, and each and every voice we have matters. If you would like to join the good fight and count yourself as one of us, please see our current vacancies here or write an open application to us here. We'd love to have you on board!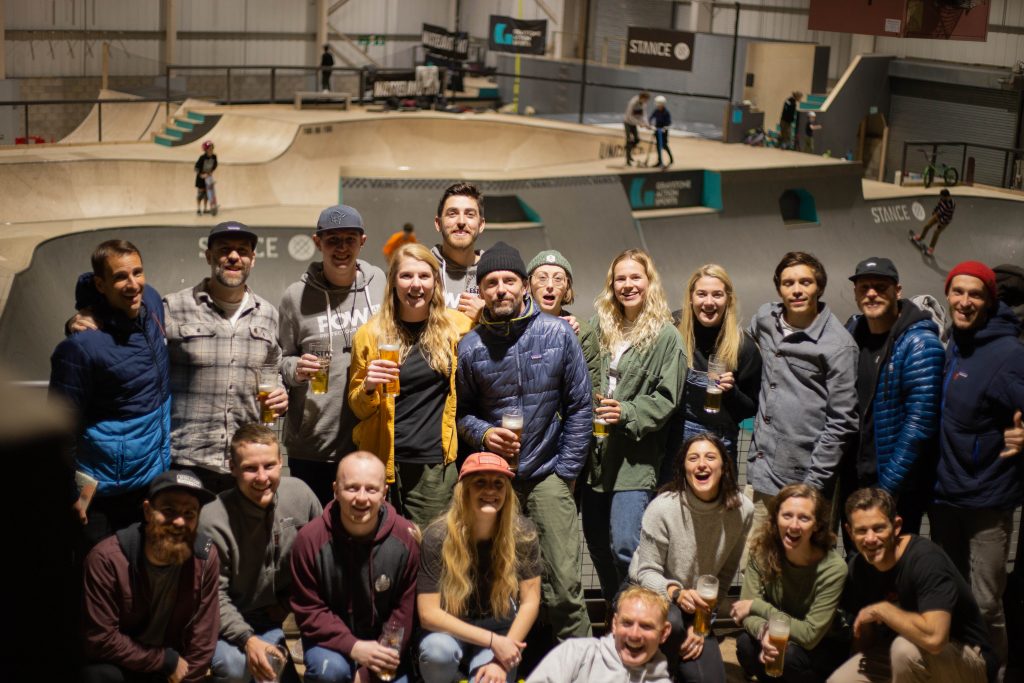 ---
*Yes you should try and limit plane travel where possible, if there is an option to take a train or car share then this is the way to go, but occasionally a flight is the only feasible option. Offsetting your carbon footprint does not right carbon dioxide wrongs but it's definitely a helpful contribution.
Beyond this, it is important to note that your seat on a shared flight (from London to Western Europe) will amount to roughly 0.3 tons of carbon dioxide. The greater focus is on demanding companies to try and reduce their emissions. For example ExxonMobil have taken over 10 years to reduce its greenhouse gas emission from 139 million tons to 122 million tons in 2017. Undeniably we need to make personal efforts however larger systemic change is also needed and fast.
** As Greta says herself, it is not her you need to listen to, but the many scientists before her who have raised the same alarm bells year after year. We have ignored far too many warning signs and now children like Greta Thunberg are giving up their education to act with the urgency this crisis requires.
*** Climate change refers to changes in weather patterns over a prolonged period of time, therefore global warming referencing increases in average global temperatures over time. Snow, rain and hot days are short-term changes in the atmosphere known as weather. We can experience days of cold weather but still be witnessing global average temperatures rising.