The New Year has come and gone and 2020 has well and truly started. Now, things are starting to settle down time to ease into some new and climate friendly habits.
Kudos to all those who completed our first new year's resolution micro challenge. There is no time where it is more important to act on climate than now.
Here is our second of three resolution blogs – here we inspire you to change up you commute for something better and help save the planet at the same time.
This is a pretty serious challenge but if you are like us here at #protectourwintersuk you will be itching to get a mini adventure in before you commit yourself to the desk for the day.
You will also see the benefits in your not so mini adventures all the while you are doing your bit for winter. Hell you might make it permanent once you start to see the benefits!
Changing your habits for better ones is always a challenge, but are a great way to cut emissions every day.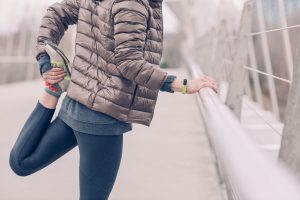 Why Change Your Commute?
Transport is responsible for around 120 million tonnes of carbon dioxide a year – around a third of the UK total! If we look a little more closely at passenger transport we see that around 80 million tonnes of carbon dioxide are used to get us to work each year.
These emissions are the main reason we are encouraging you out of the car. The sad truth about commuting to work by car on your own though is that it isolates you from the rest of the world – not just other people (hey, sometimes that can be a good thing – eh!). Sitting in a little metal box on your way to and from work every day separates you from nature and being close to nature is something that makes us all happier. Repeatedly starting your day in such a manner leads to stress and frustration and this is not good for you – those with the longest commutes report the biggest amount of unhappiness with life. 
If you love winter and spending time outdoors chances are sitting in a metal box for hours that happens to be destroying our climate at the same time is not how you want to live your life even if it's convenient.
So what to do about it? Imagine if you could use that time differently, be happier, still get to work on time and save the climate while you are at it!
What can I do to Change my Commute?
For many people with shorter distances to travel, walking may be the most straightforward way to go. If you have a short commute to work by car, less than a few kilometers, swap the car for some comfortable shoes, and walk instead.
Start a couple of days a week. You will notice a whole new perspective. Even on the days when the weather is not so great you will still feel a sense of accomplishment having got to work and home under your own steam. You will have a clearer mind too.
If you think you might like to run to work, make sure you start out slow. Maybe run into work, get public transport home, or bring the car and leave it a work and run home and in again the next morning. Ok this kind of thing takes a little bit of planning, but that is all part of the adventure right?
Own a bike, got a bit of a longer distance to cover? Well cycling to work is quicker than walking or running and in many cities it is way quicker than driving! The best thing about biking to work is you will always know how long it will take and there is no getting stuck in traffic.
Starting out use a similar strategy to running. Make sure you start small and keep building – like you did when you learnt snowsports. First you start linking turns, but you still and catch an edge every now and then. If you keep working at it before you know it you have graduated to slashing awesome lines in fresh powder and throwing a back 540 tail grab, just like it's nothing, or the bike equivalent – leaving the car at home all week or even getting rid of the expensive, gas guzzling, metal box altogether. This is a habit that is good for you and good for the planet.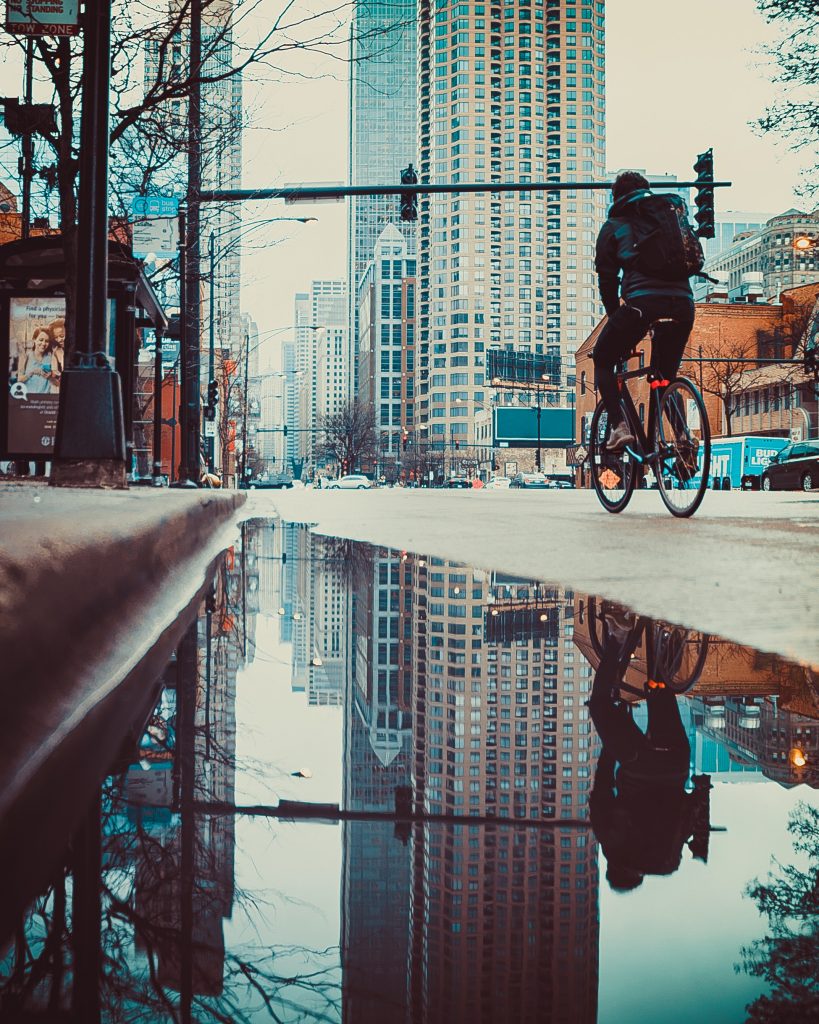 What are the Benefits of Changing my Commute?
There are so many benefits, but hopefully we can touch on most of them quickly just so you know the impact you can have by developing a new climate friendly habit that not only reduces greenhouse gas emissions but also means cleaner air and water and a healthier environment for all!
You will be fitter physically and mentally from exercising and being closer to nature. On your active commute you literally have time to stop and smell the roses. This is good for you.
Time spent outdoors gives you a chance to lower your stress levels before work and life take over. To all you snow lovers out there, you already know that life is better on the slopes but when you can't be on a snow adventure life is better outside whatever the weather.
You can get your workout in before work or before you settle in for the evening. We all know how hard it is to push yourself out the door again once you get home from work after a long day. With an active commute you have two opportunities to workout without having to carve out extra time in your day for it. That means once you get home there is one less thing to think about, one less thing to do. You will also feel the fitness benefit on your ski or snowboard trip.
Once you start on an active commute you will begin to understand and increase your empathy towards people who walk, people who cycle and people in cars, as you zoom past them as they spend hours on their commute – literally going nowhere. When you are back in your car, you are much more aware of all the people who are not in cars around you and this make commuting safer for everyone.
Time to yourself, getting something back rather than losing all that time sat going nowhere in the car.
Have a mini adventure on your way to work – try a different route. Stop at a coffee shop you usually have to drive past. Look for wildlife along the river and canals. Say hello to the folks you pass by. Changing up your commute can change how you look at life and it is a gift that keeps on giving to you and the planet.
Like most resolutions this one will take a bit of work on your part but there are so many benefits you will wonder why you didn't do this years ago.
Level Up Your Commute = Climate Action
When you start an active commute you will start to notice how almost the entire transport network is set up for people in cars. You will see that walking and cycling infrastructure is lacking, to say the least.
So to level up on your new commute 1) make sure you look after yourself out there. There are no two ways about it, walking, running and especially cycling to work mean you are more vulnerable on the road.
And 2) find your local active transport advocate groups on social media or better still go find them for a cycle protest and add your voice to those that are calling for better, safer and more inclusive transport options for your location.
Ultimately this all adds up to action on climate with many other benefits for you and many others as well.
By leveling up your new commute, your awesome personal climate action starts to add up to something a bit more visible to transport planners and politicians. These are the people that control how people move through your city or town.
Just by pulling on your runners or getting on your bike you are sending a signal to the people (they count these type of things – who knew!) who control how the system is developed (usually in favour of cars!). Joining forces with others to make your commute better sends a signal and tells those with the power to effect change, that is what you want them to do.
The more people that demand better, cleaner, greener and climate friendly transport and an infrastructure that supports it, the quicker we start cutting emissions in this sector and getting people to work happy, healthy and enthusiastic and not just about starting the day right but about the outdoor environment around them every day, not just when they are out on a mountain. Change up your daily commute and get the joy of a mini adventure every day.
So there you have it! We are in the middle of a climate emergency and to make things better in the future we all need to take as many actions as we can to reduce our carbon footprints.
However, it is not just down to us as individuals, we all need to work together to send a signal to those in control that they system is broken and that it needs to change, and fast.
Our politicians and policy makers are the ones who are in a position to do this. We need to be on a footing that allows us to deal with the climate emergency as it happens while also preventing it from getting any worse.
#winterneedsus so please share this with your friends and family and lets see if we can get more people changing their commute and enjoying all the benefits that come along with it.
You can read on if you are interested in other peoples' experience of running to work or cycling to work.
If you're hyped for a green 2020 and can't wait for our next blog, to see what other actions you can take in the meanwhile you can look at POW UK's advice for changes you can make to limit your climate impact.