As part of The Climate Coalition's Show The Love campaign, POW UK Content Coordinator, Kate MacLeod, reflects on how how her personal love of winter was what first opened her eyes to the reality of the climate crisis, going on to discuss why winters are not just important to many of us for personal fulfillment and joy, but are actually an essential part of the survival and prosperity of humanity.
In trying to capture the magical essence of snow and glaciers, I have to first turn to the words of a few others:
"Every flake with all its prongs and dints
Burns ecstatic as a new-lit star" – John Davidson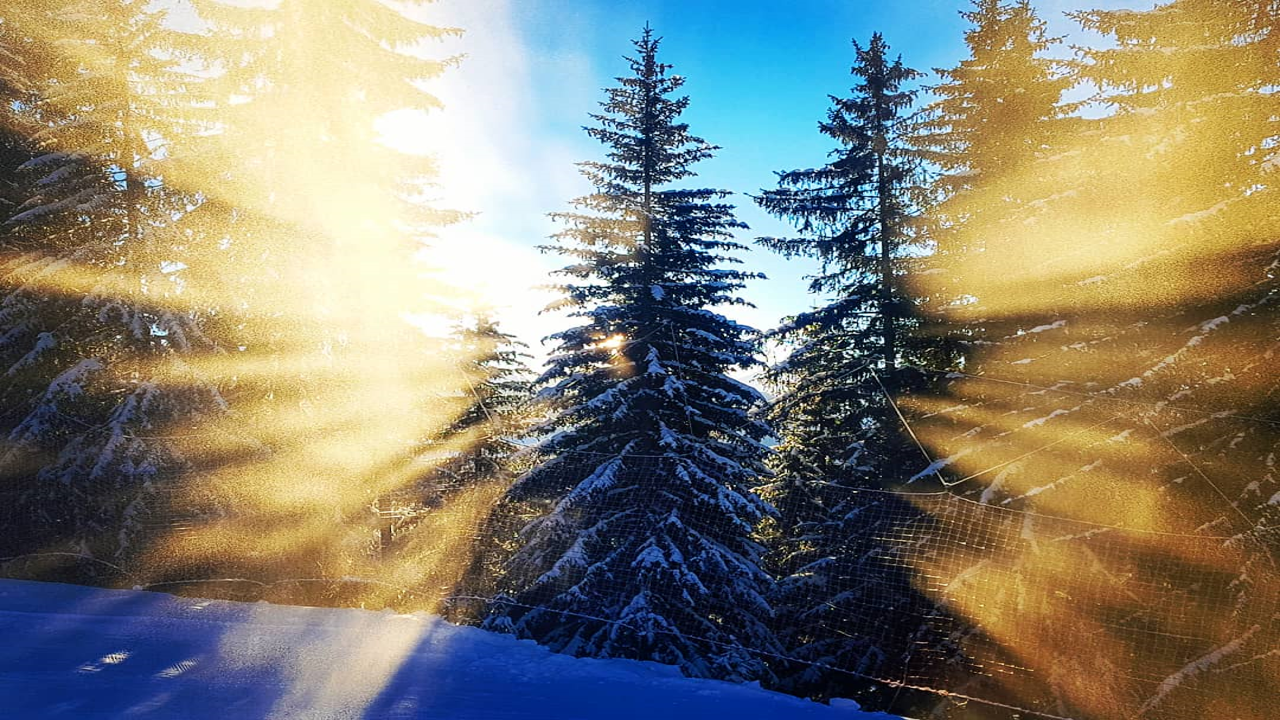 "I remembered the effect that the view of the tremendous and ever-moving glacier had produced upon my mind when I first saw it. It had then filled me with a sublime ecstasy that gave wings to the soul and allowed it to soar from the obscure world to light and joy." – Mary Shelley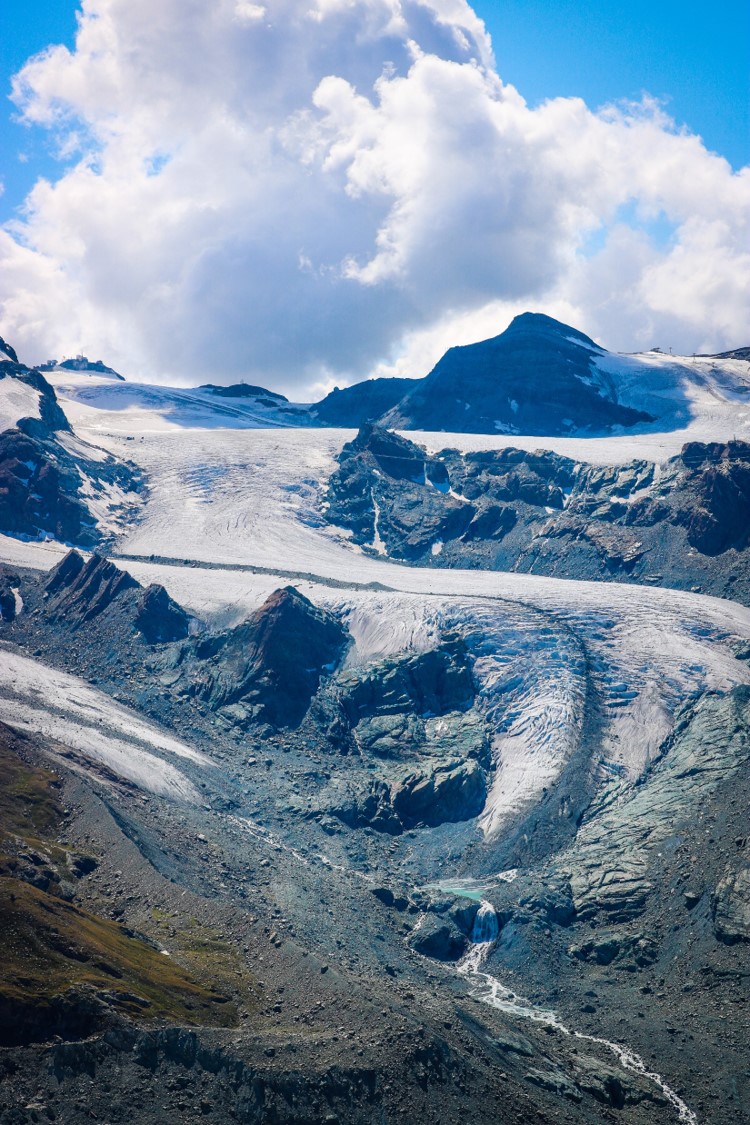 "If there is pow in the backyard, ride the backyard." – Jeremy Jones
For my sixth birthday, I asked for snow. And by some meteorological fluke of fate, though I went to sleep on my birthday eve with the world still dressed in the dark reds and faded russets of Autumn, when I woke up aged six, the world was white. Nearly eight inches of snow had fallen in the night.
It felt like magic. We sledged the playground steps at school on our coats, and I skied in the garden when I got home.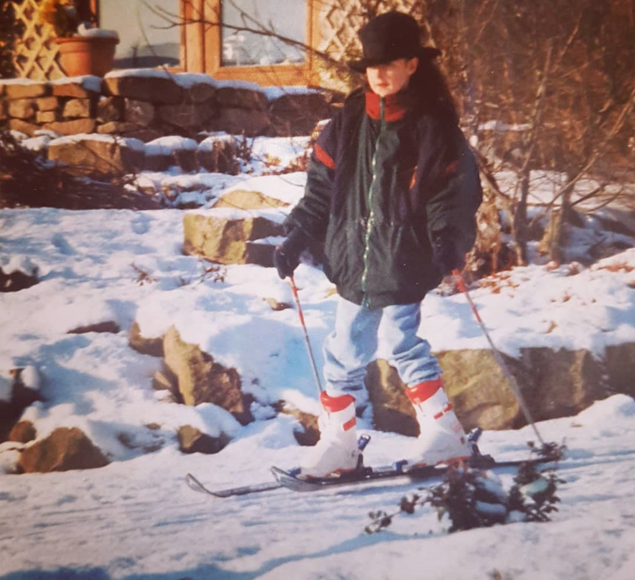 Following the success of my birthday wish, I asked Santa for snow for Christmas. This time, however, the world wasn't blanketed in glittering powder on Christmas morning, but there was a jar of snow in my stocking.
"Put it in the fridge," advised Mum, still half-asleep when I woke her in the pre-dawn hours to show her. It seemed odd to do so, but nevertheless, unquestioning, I put the jar of snow in the fridge. And so it was that when I checked up on it that evening, all that was left was a jar of water.
I can still remember the heart-sinking disappointment and regret, standing staring at the water, wondering why I hadn't used my common sense and put it in the freezer…
Decades later, in Les Deux Alpes in France, something happened that reminded me of that moment.
In the early 2000s, I learned how to snowboard at a summer camp in Deux Alpes; I made my first ever turns on the glacier there. Like watching a reel of film, I can still see the white slope unfolding invitingly in front of me; remember the feeling of freedom and flight of those first turns on a snowboard.
Then, in the summer of 2016, I returned to the glacier for a between-seasons snowboarding fix. There was still snow, still skiers – although way more skiers than the previous decade, driven there by the closure of other summer skiing glaciers. But the slope where I had made those unforgettable first turns was no longer there.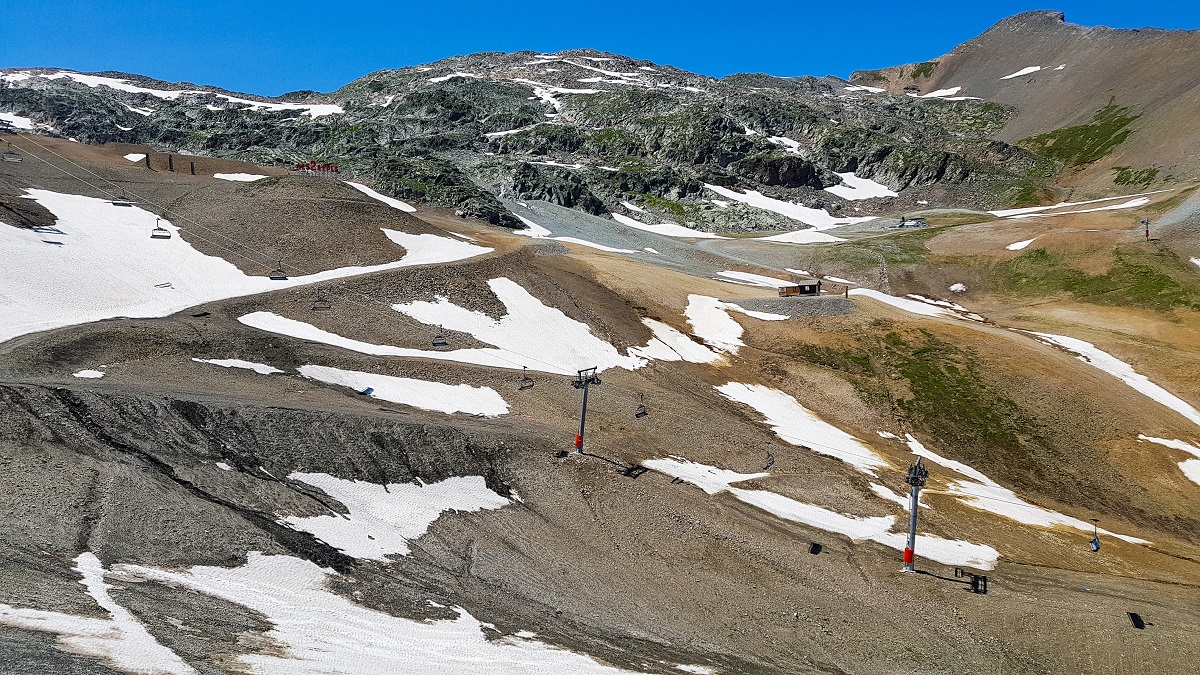 The strangely lunar – moonlike – landscape of rock lay grey under the shockingly hot July sun. And the chairlift that had come up from the bottom of that run was gone too. That fifteen-year gap between visits – an infinitesimal blip in earth's history – let me see the sickeningly stark contrast in the glacier then and now; let me personally witness the frighteningly drastic rate of its shrinkage.
It woke me up to the reality of the future we are facing if we do not act now. When the seas and rivers of glaciers are gone; when the chairlifts are rusting on bare brown slopes; when it is simply too late to make any difference, I don't want to have that feeling I did with that glass jar of water – that there is something that I could have done to help save snow.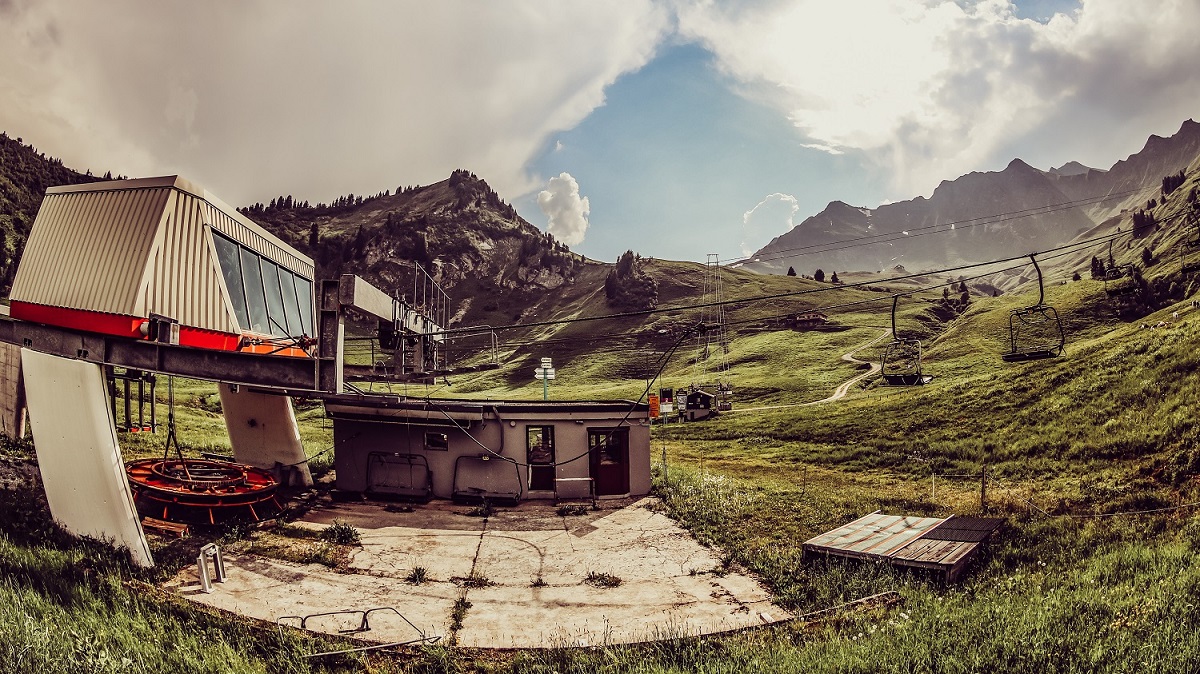 For so many of us, snow is so much more than this cold white stuff that falls from the sky and turns the world white for a while. It is part of our soul – one of earth's greatest gifts. And yet, if the central European region sees a 5 – 6 degree Celsius temperature rise, as many scientists now predict (the European Alps are heating at three times faster than the global average), in three generations the sight of snow on the Alps will exist only in memory.
In Summer 2012, legendary peaks like the Matterhorn in Zermatt and the Aiguille du Midi in Chamonix were snowless and free of ice for the first time in recorded history.
So why does it matter if the stone on the mountains remains bare?
If you love to ski, or snowboard, or snowshoe, or ice-climb, or any pastime that takes you into the awesome majesty of the mountains, you will know already why it matters. For you, and for any children or grandchildren that you want to see inheriting those loves.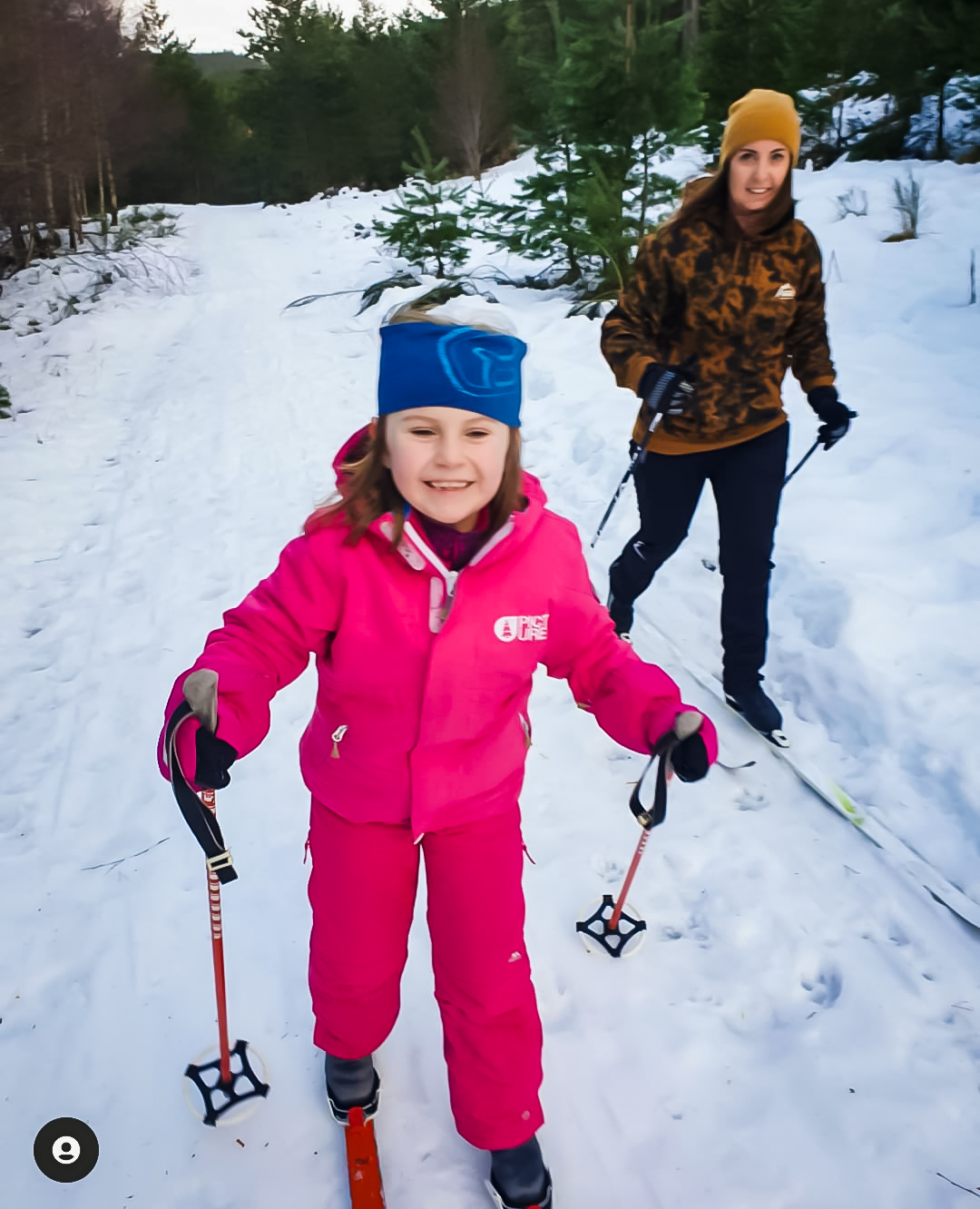 This is why the advocates who are trying to protect our winters are hoping that, as an international set of some 65 million people, snow sports enthusiasts are galvanised by what they see into becoming one of the first major groups to act on climate change.
But it doesn't just matter for the mountain lovers and the winter sports devotees. The effects of a warming world will be devastating on a much wider scale. With glacier retreat and warming temperatures, mountain perma-frost begins to thaw – with potentially deadly effects for the towns and villages that lie below.
In July of 2010, more than 20 million cubic feet of rock – an amount comparable to half the size of the Empire State Building – came crashing down from the East face of the Eiger in Switzerland.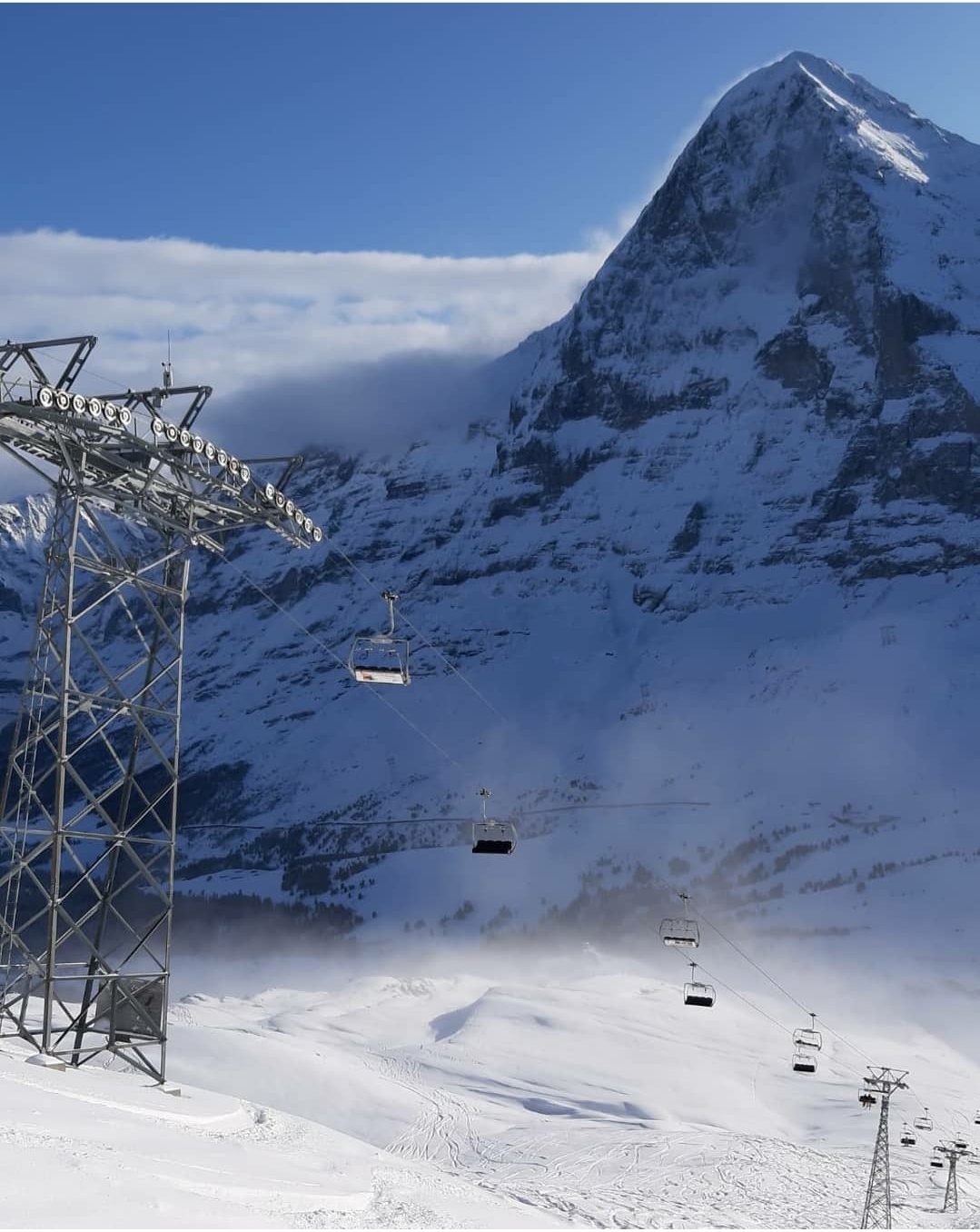 In places like Alaska and Siberia, melting perma-frost is toppling buildings, cracking roads and sinking cemeteries. Moreover, scientists estimate that the world's permafrost holds 1,500 billion tons of carbon, almost double the amount of carbon that is currently in the atmosphere.
When permafrost thaws, it releases carbon dioxide and methane into the atmosphere. As the global thermostat rises, permafrost, rather than storing carbon, could become a significant source of planet-heating emissions, creating a Catch-22 situation in which the carbon dioxide escaping the earth contributes to the heating of the planet, and leads to ever more carbon dioxide being released.
And these aren't the only ramifications. Melting glaciers will affect the water supply of billions of people. The world's glaciers act as natural reservoirs; they store water in the winter, and gradually release it in summer as the ice melts.
Additionally, unlike human-constructed reservoirs, the ice in glaciers keeps the water locked away in a form that does not easily evaporate. In China's western regions alone, the glaciers there are the source of rivers that supply drinking water to 1.8 billion people.
Qinghai's Halong Glacier is 1,200 meters shorter than it was just thirty years ago, and its rate of retreat nearly doubled from 2006 to 2017.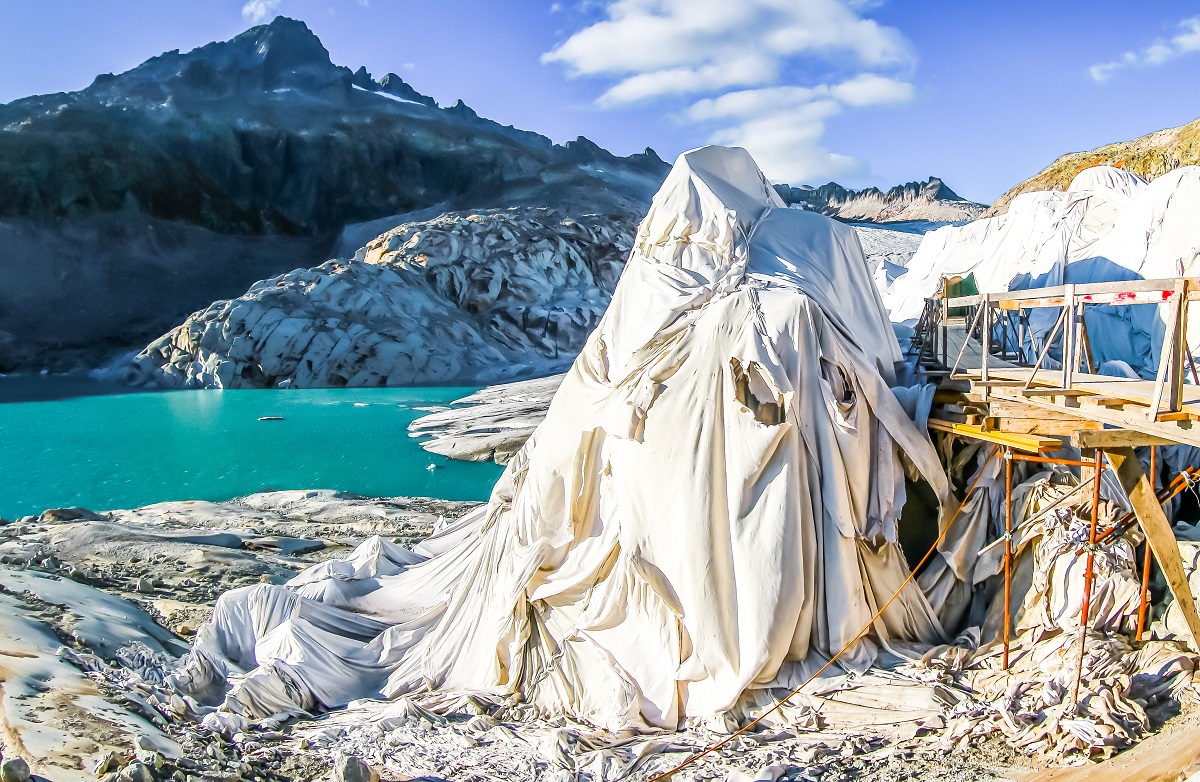 Furthermore, the thawing has caused two huge ice-avalanches in the region – terrifying events that, though once rare, are predicted to become more frequent as global temperatures rise; just as scientists have observed that the changing weather patterns caused by climate change, such as winter rainfall at high altitude and freeze / thaw patterns, are leading to an increase in avalanches in mountain ranges throughout the northern hemisphere.
The winter sports industry has been compared to the canary in the coalmine – just as miners used canaries to detect dangerous air quality, those who spend time in the mountains are some of the first to experience the potentially deadly signs of global warming that others may not yet be noticing.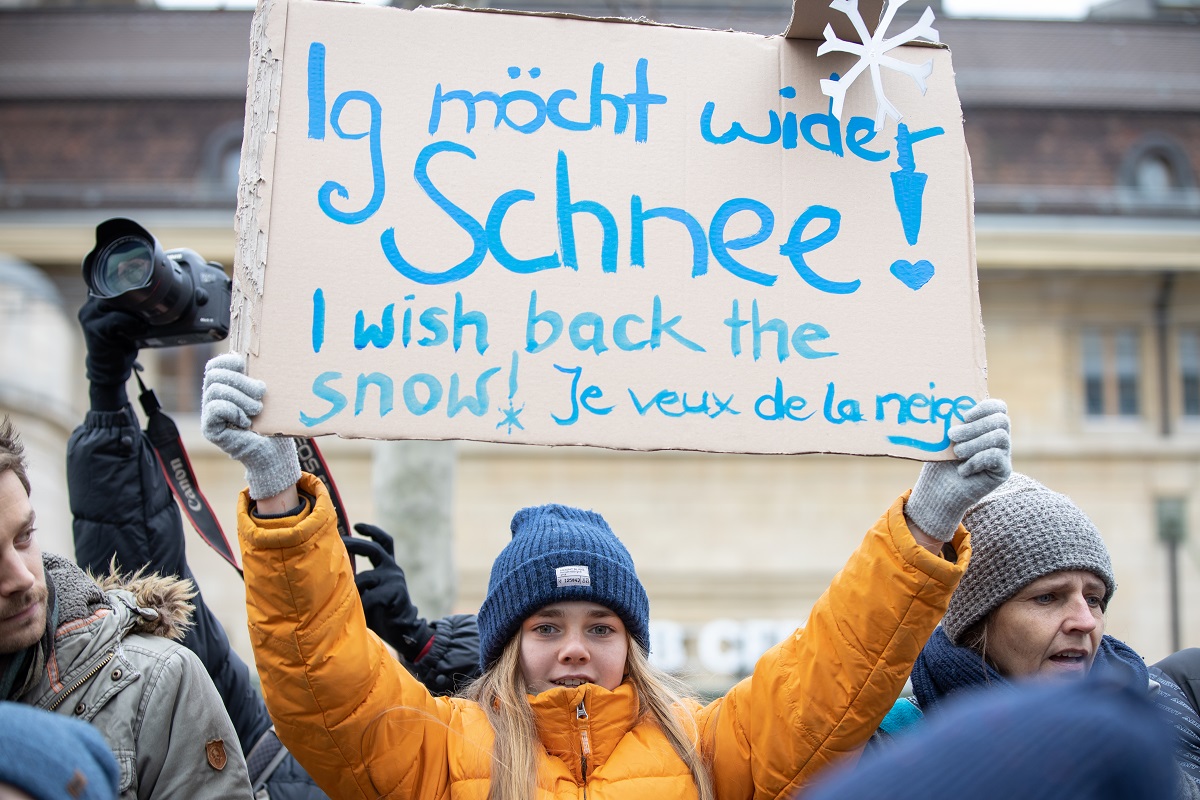 And so it was that, in the early 2000s, professional snowboarder Jeremy Jones found that more and more of the resorts that he relied on for snow were opening later in the season and closing much earlier.
As many of us who have observed the effects of climate change first-hand have been inspired to do, Jones started to do some research. What he found out inspired a need for action in him – yet there were no organisations actively seeking to mobilise the snow sports community into action against climate change. And so Jones decided to start one.
In 2007, he founded Protect Our Winters, a social movement dedicated to preserving our winters, designed to activate a passionate community and to create the political will for meaningful action by state and federal policymakers.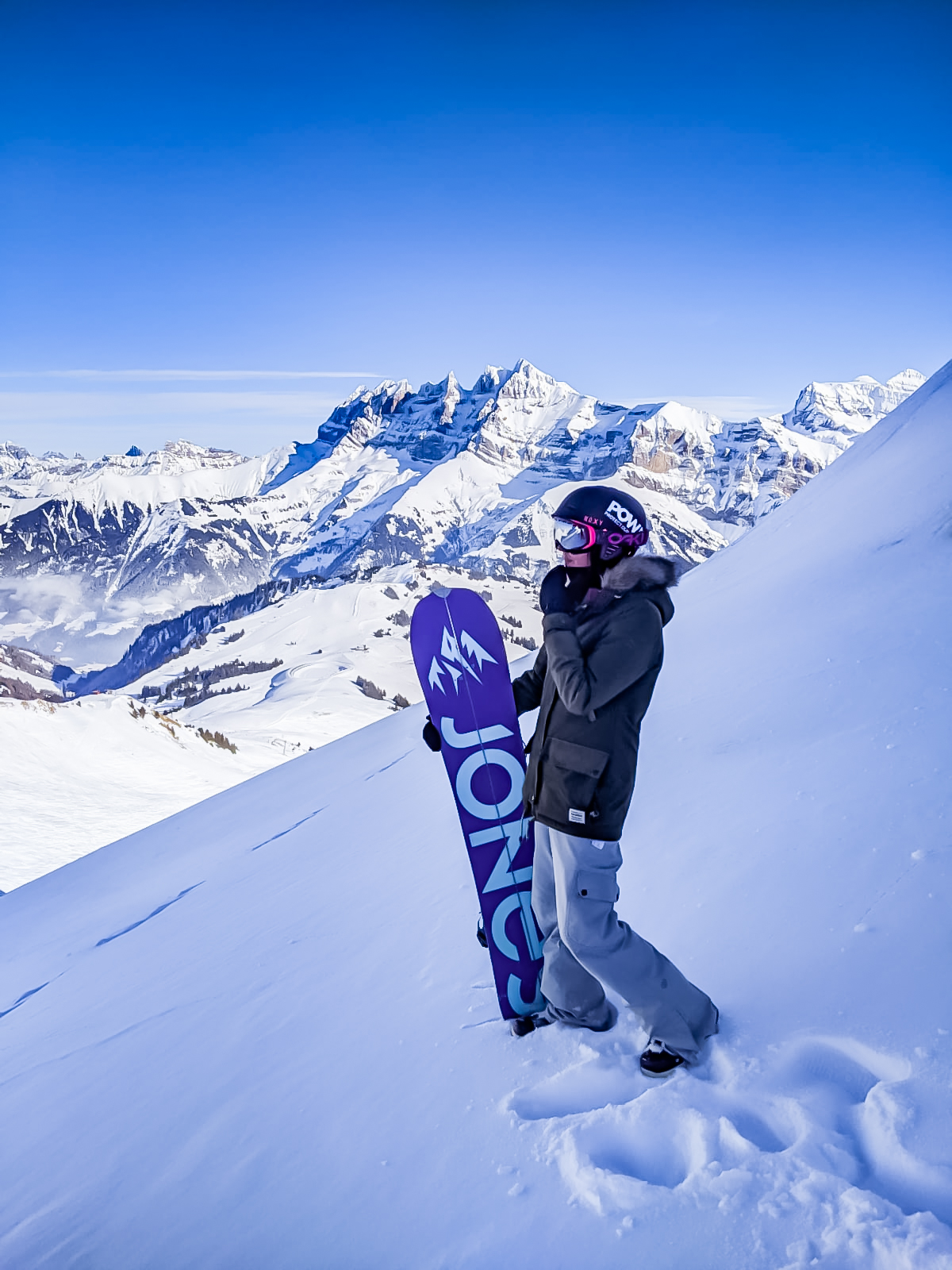 Started in the U.S, there are now branches of POW around the world, largely relying on the commitment of its volunteers and supporters to function successfully.
What we all have in common is an innate love of the mountains and the incomparable sensation of sliding down them on snow; and, stemming from this passion, an urgent desire to protect and preserve powder days, vast glaciers and regular snowfall for ourselves and the generations to follow.
We need to do what we can in order to ensure that there will still be snow in the decades to come.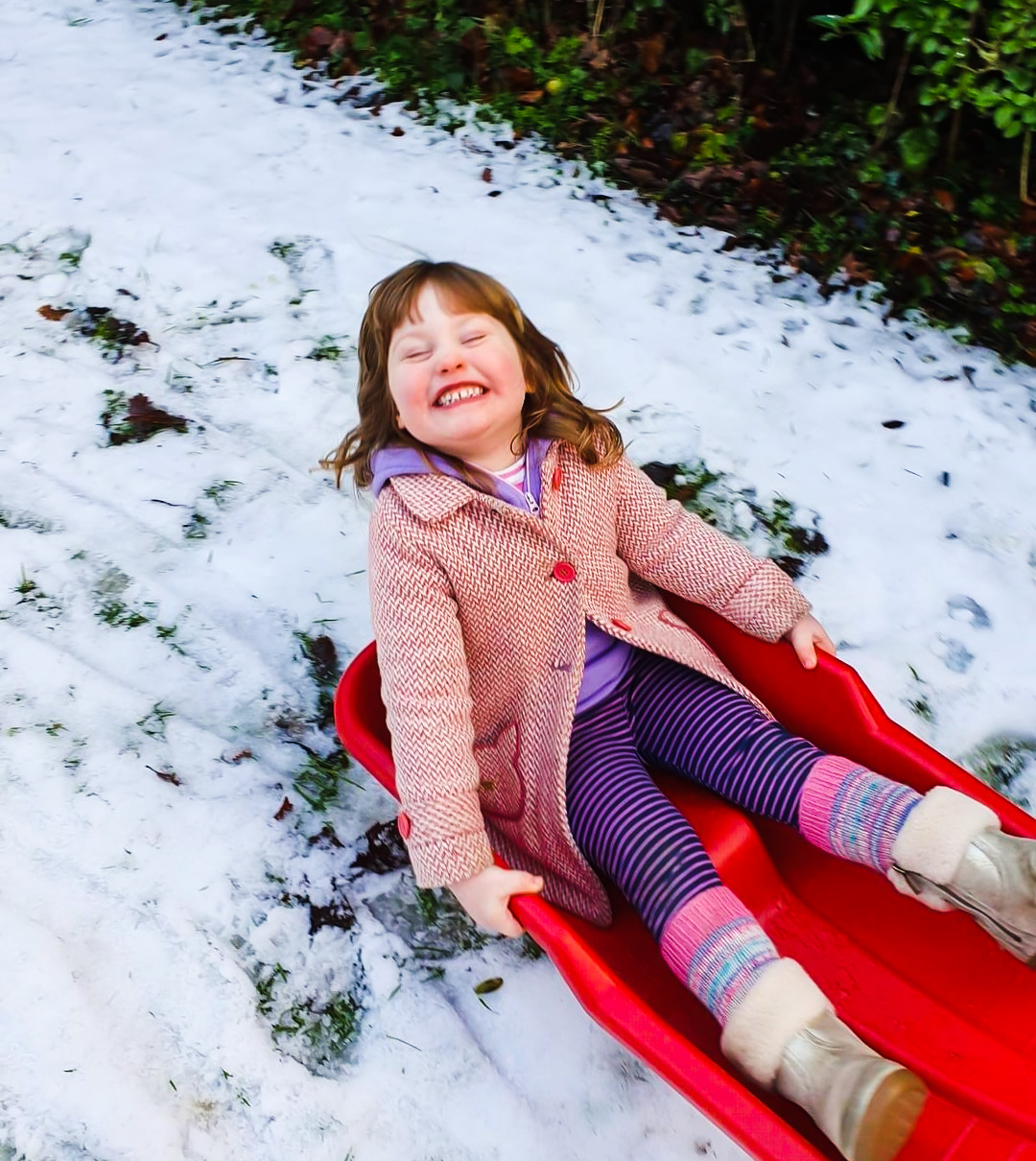 There is still a small window of chance for the world to save itself from catastrophic climate change and global warming. Mainly, we have to hope that the people who have the power to effect large-scale, systemic change will start listening to the warnings of scientists and actually act.
But if each of us wants to avoid a sense of deep personal regret, there are so many actions that we can take as individuals to lower our carbon footprint and inspire and influence others to do the same.
We need to live not just to enjoy ourselves today, but so that everyone can enjoy tomorrow.