We first met Charles Murray and Richard Smerdon of TWDH back in spring when they, along with eight friends, were embarking on a series of obstacle course races, tallying over 200km, around the country. Their aim was simple but extremely important: to raise awareness of the climate crisis and make a positive difference.
We recently caught up with Charles and Richard at the half way point to hear about their adventures so far…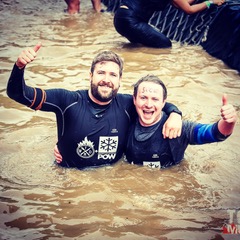 As you approach the half-way mark of your TWHD challenge how are you, Richard and the team feeling?
At the halfway point we are feeling pretty good, we have had a few weeks off which has broken up the runs. We are both feeling fit and the rest has given us a chance to let the few minor scrapes and niggles heal up. We have had a couple of runs later in the year change due to them either being postponed or cancelled which has been disappointing but we are trying to replace them.
How are the team holding up; have you had any injuries given that these events have some pretty dramatic obstacles?
Injury wise we have been quite lucky so far mainly some cuts and quite a few bruises. Charles had a bit of a knee injury early on but Rickie Lovell at Achieve Physiotherapists in Birmingham has done a stellar job on fixing that.
Which has been your favourite event so far?
So far our favourite has been 'Nuclear' down in Essex lots of varying obstacles and terrain meant that the event was relentless, the hot showers were a great bonus too.
In your mission to raise awareness about climate change for POW UK, what is the response you have received from people who you have met along the way in person and on social media?
So far the responses have been very supportive we have had people cheering as we have been going around had plenty of conversations with other participants on the routes about the actions we have taken and signposting them to POW UK!
Do you have any tips for others who would like to raise awareness too?
Get talking, talk to people you know and meet every day, we all have an investment in climate change but sometimes struggle to talk about it. By getting people to talk about it we can make a difference. Through social media we can signpost friends and colleagues to see our impacts and what we can do to change it. Another way is through our everyday actions. Changing the way we use transport and single use items is a simple and great start which only by taking the steps and practicing what we preach can we make the changes we need to happen take place to Protect Our Winters!
It's great to hear how Tonight We Dine in Hell are working hard to spread the message about climate change, we'll hear from them again later in the year to catch up on the second part of their challenge. See the full list of events below, and follow them on Instagram @TWDH_UK for the latest.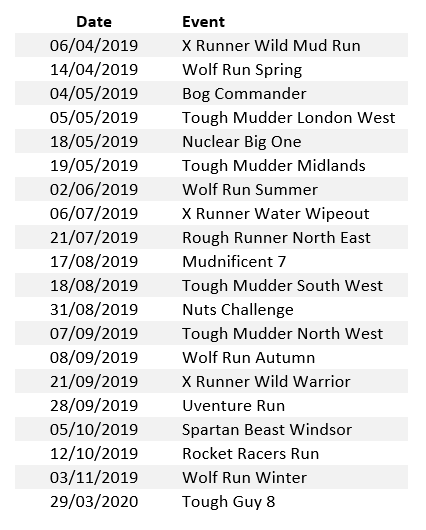 Best of luck for the next ones guys!
Have you been inspired by TWDH to do your bit for raising awareness of the climate crisis? Tag us on social media using #winterneedsus or drop us a line at [email protected]