'Tonight We Dine in Hell' are an obstacle leaping, mud wallowing, winter-loving team as fierce as their name suggests.
Charles Murray, Richard Smerdon and an intermittent team of 8, are aiming to complete 20 obstacle course races around the country over one year, and have decided to raise awareness of climate change by championing POW UK along their way.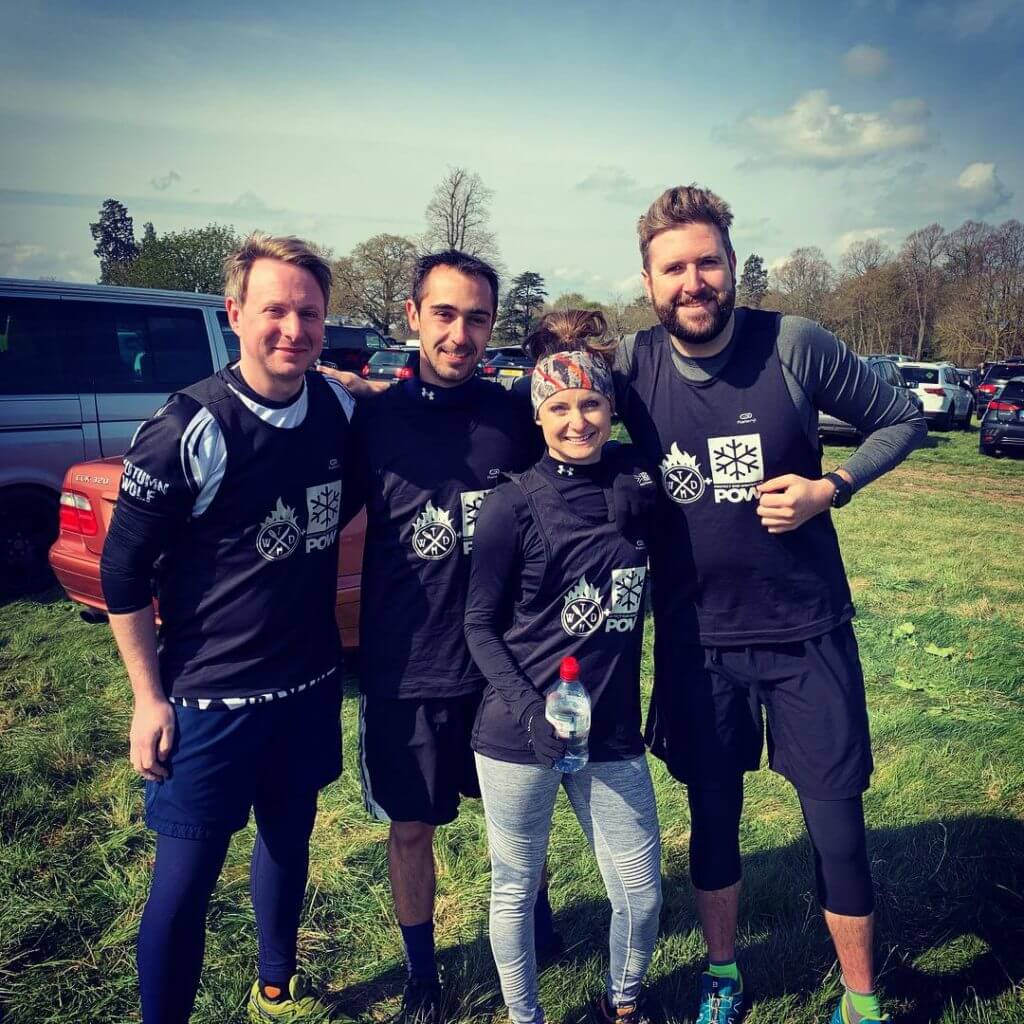 Charles and Richard first became involved in POW UK after a trip to Switzerland one March when they witnessed extremely changeable weather conditions first hand: spring skiing turned to heavy winter conditions, and returned to spring within a week.
Obstacle course races (OCR) have become a firm favourite with runners in the UK, providing an extra adventure element to the competition of a race. With freezing water, troughs of fire and bogs of doom to contend with, these races are not for the faint hearted. While no strangers to OCR, having completed all but one of the UK Tough Mudder series in 2018, this year TWDH have widened their net to take in additional races and have increased their training to help them complete the over 200km of racing that they face.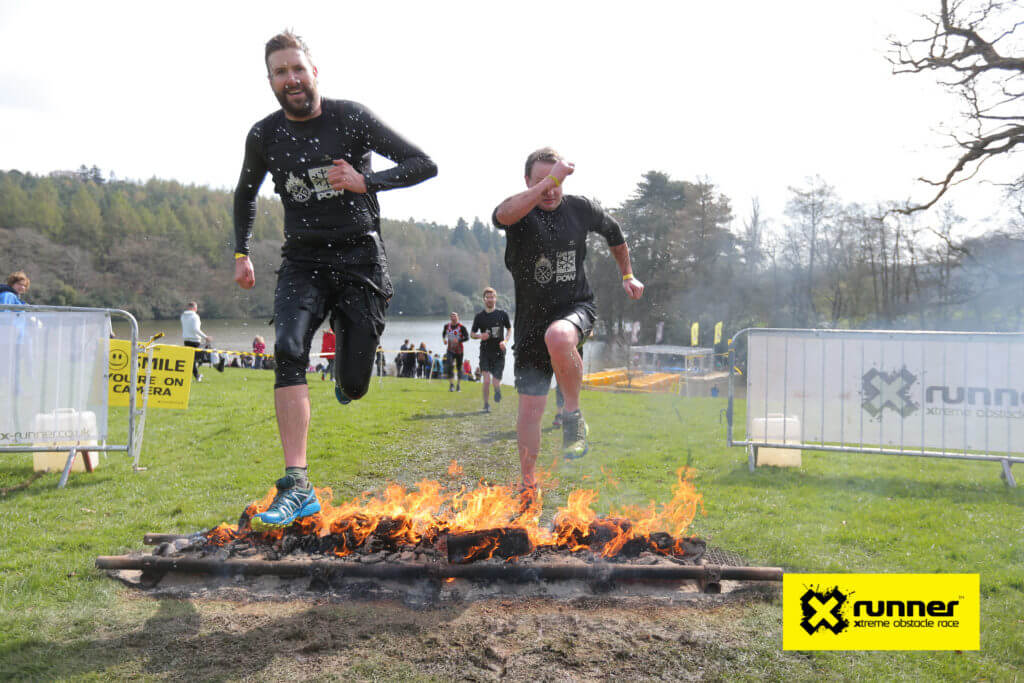 We caught up with Charles and Richard after their second race to see how they are getting on:
How did your first two races go?
'First races went really well! Having not run any distance courses since November we were thankful that our first event The X-runner was a very obstacle heavy event which limited our running distance and helped ease our legs into the season, what we didn't expect was the cold to be so prevalent. This was even more so in The Wolf Run, in particular the river swim which was not only energy sapping as it was an upstream swim, but the chill of the running water really hit. We were happy with the times we completed in and found the variation in the obstacles on both runs made them thoroughly enjoyable events.'
What is it that appeals to you about obstacle course races?
Charles: For me it's the variation of terrains and added challenges as opposed to road or regular trail running. Obstacle Course races include not only physical challenges which require strength and fitness but also mental challenges to overcome ranging from climbing and jumping from heights to crawling through tight or enclosed spaces, the run you can train for but mentally approaching some of these unknown obstacles can be a real challenge. This is where the teamwork aspect comes into its own. We have to rally each other, and this is one of the biggest draws to the sport.
Richard: It's so much more fun than your conventional 10km run or marathon, which just consists of running around a road. Where else would you get to climb hills, run for miles of knee-deep mud, go down waterslides, conquer challenging & mental obstacles, work as a team, and at the end get a beer when you cross the finish line! The camaraderie is worth the pain you go through.
Which event do you see as the most challenging?
We both feel that Tough Guy is going to be the toughest event we will face this is due to the course layout being very hill intensive with multiple hill climbs and descents over 8 miles followed by their self-described killing fields assault course which in the past has seen competitors have to break ice on the lakes in order to cross not to mention the electric wires hanging in areas and dark tunnels. This event has had two fatalities and so is not to be taken lightly.
As well as raising awareness of climate change for POW, have you made any conscious changes to your life with respect to climate change?
Charles: I started by really cutting down my single use plastics. I bought re-useable Mizu water bottles and eco coffee cups to limit my unrecyclable waste. In terms of dietary changes I have swapped a fair bit of my red meat consumption for white meat or meat free options. I have also signed up to Mossy:Earth one of POW UK's partners in order to offset my carbon footprint. In the overall scheme these changes are minor but if enough of us make them we can all start to impact climate change in a more positive way and this is the message we are trying to spread.
Richard: Ever since we have started doing these events, I have made a big change to healthy living and going to gym. I have cut out plastics whenever I can and recycle, walked when a car is not needed and started purchasing eco-friendly clothing.
We want to get the message to as many people as we can and also educate as many people as we can about how their actions and inactions can have huge implications for the planet we all love and call home.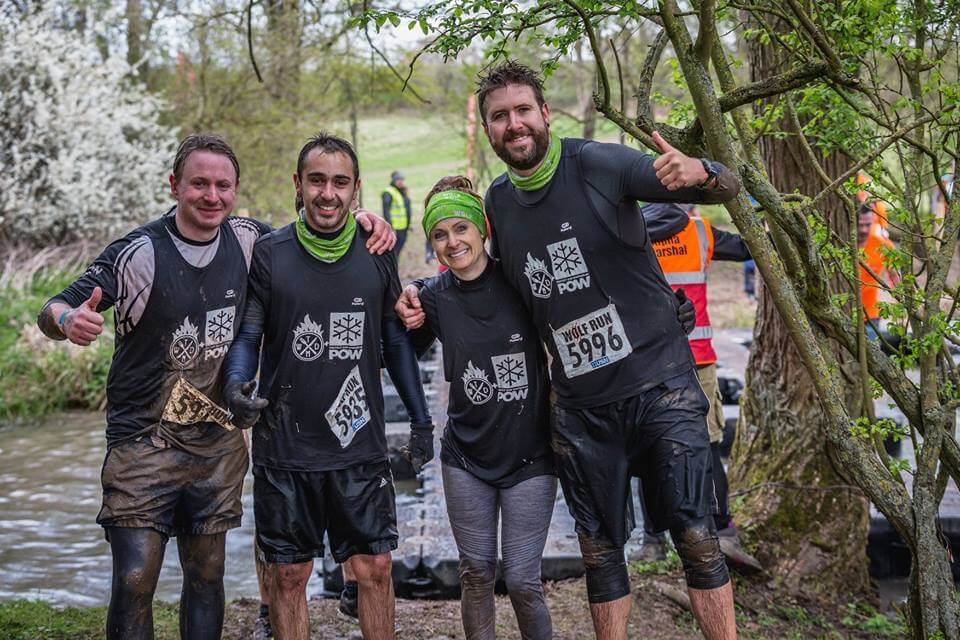 We will be catching up with Tonight We Dine in Hell as they tick off some more challenges throughout the year. See the full list of events below and follow them on Instagram @TWDH_UK for the latest.
Best of luck guys!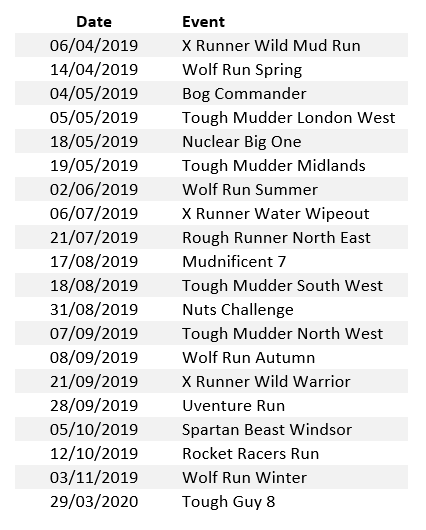 Are you inspired by TWDH to do your bit for climate this summer? Whether it's a fundraiser, a marathon or even just walking to the shops instead of driving, let us know what you've got planned and join in with #POWsummer. Tag us on social media or drop us a line at [email protected]