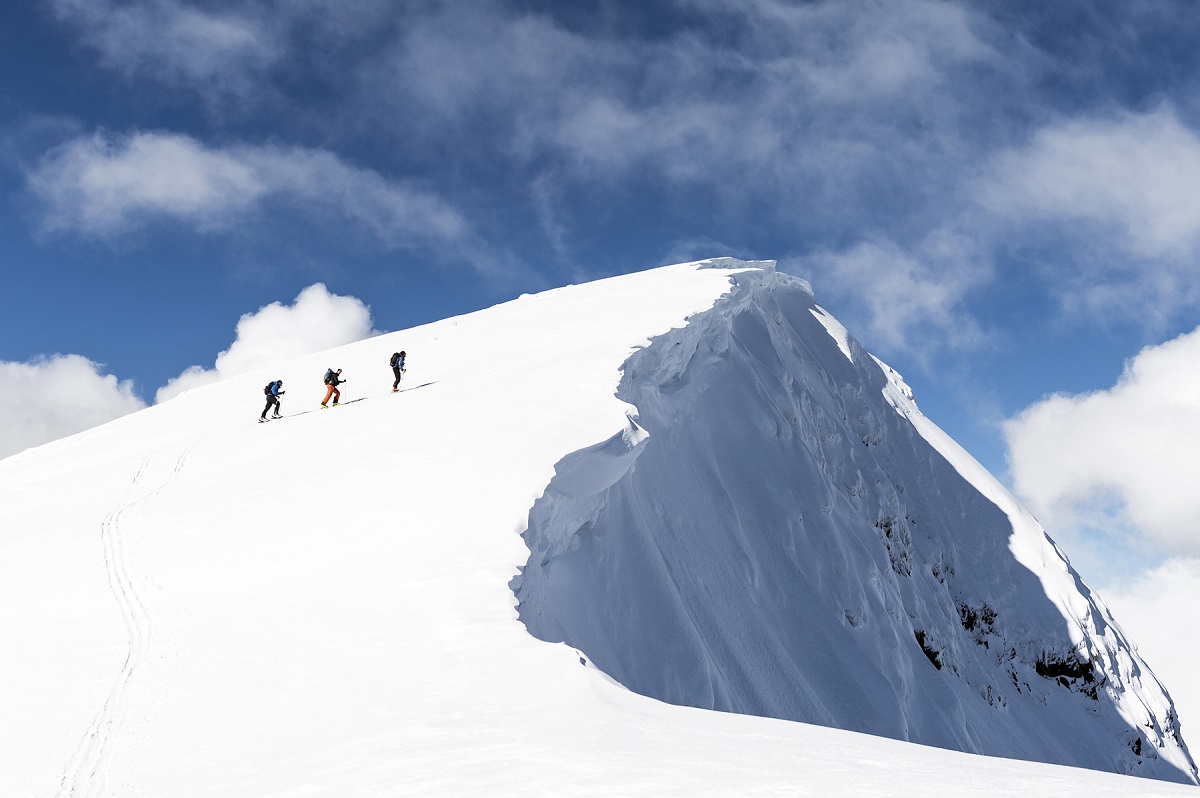 When British Backcountry co-founder, BASI Instructor and Mountain Leader Blair Aitken, couldn't find the perfect calendar for his new van conversion, he decided to create his own. Collaborating with some of the UK's most talented sports and landscape photographers, Aitken has now produced a stunning showcase of some of the best terrain and adventure that the British backcountry has to offer, making the British Backcountry 2021 Calendar a must for any winter-sports enthusiast to have hanging on their wall next year. Contributing photographer Nadir Khan, author of the book Extreme Scotland: A Photographic Journey Through Scottish Adventure Sports, describes the project as a "great initiative, with images that really capture the sense of the British backcountry, with the mercurial weather making for highly dramatic, varied images of the beautiful and diverse Scottish landscapes".
If you're feeling frustrated by the COVID-19 travel restrictions hindering plans to get abroad for winter sports this season, not to mention the current opening delays of most European resorts, then the jaw-droppingly spectacular riding and terrain featured in British Backcountry 2021 may tempt you to stay at home and explore the mountains here instead – and yes, there's even some fresh powder, blue skies and golden sunrises…
Read on for, respectively, extended interviews with Aitken, including information about British Backcountry's ski touring holidays this season, and contributing photographer, Ed Smith, in whose Kingussie Gallery, Eleven41, copies of the calendar are now on sale, with a related exhibition in the pipeline for 2021.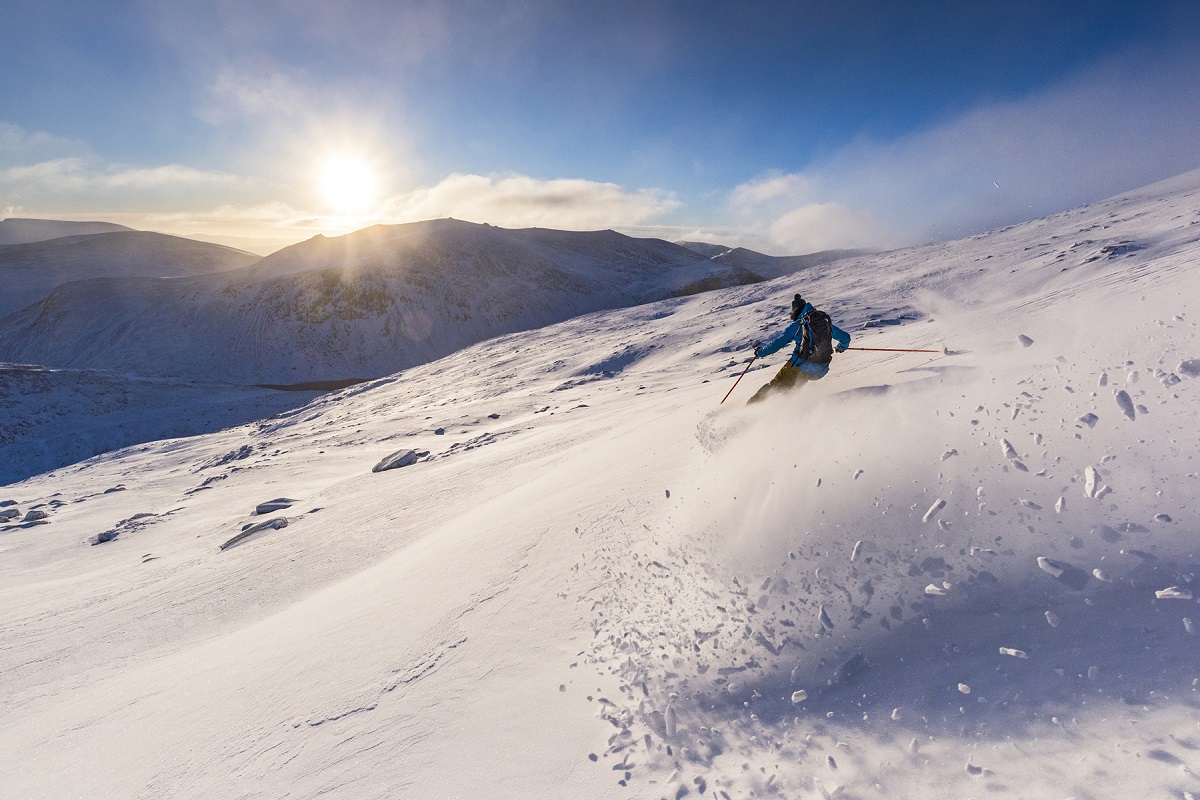 POW: In your bio on the Ellis Brigham website, it states that you returned to Scotland in 2015, after a decade of working in the Alps, with 'a different outlook on the Scottish mountains' – can you explain how your outlook had changed, and what caused this?
Blair Aitken: In the Alps I had become interested in steep skiing and understood where my skills were lacking. I had come from an alpine snowsports background with little climbing or mountaineering experience. I spent my summers hammering downhill trails on the mountain bike, while friends were out rock climbing and I was oblivious. This changed when I returned to Scotland and I vowed to use my time upskilling. This meant looking at Scotland's mountains more holistically, exploring every part of a mountain and in all conditions, rather than just aiming for a summit or a ski descent. I became a trad climber, competent hillwalker, scrambler and ski mountaineer rather than just a freeride orientated skier. In the end, I lost interest in steep skiing as, during the journey of upskilling myself, I discovered so many other ways to enjoy my time outdoors, and met people with a range of interests and skill sets.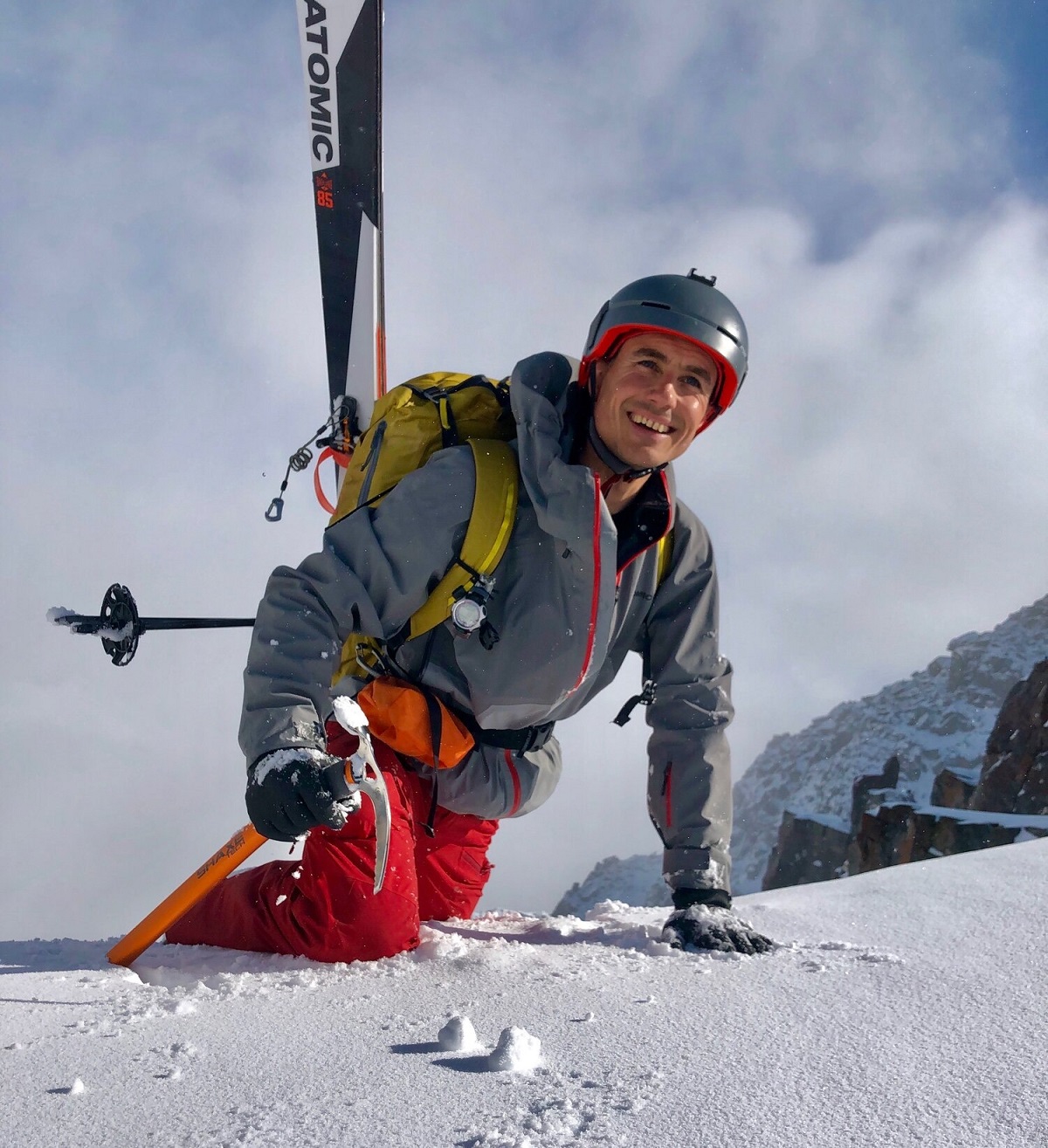 POW: You've travelled extensively in Scotland for backcountry adventures, something you've even chronicled in your Guide to Ski Touring in Scotland by Campervan – can you share one or two of your best British backcountry moments?
Blair Aitken: A few years ago I completed what we now call the 'Tower Double' with photographer Hamish Frost (You can view Blair's video edit of this feat here). The Tower Double is an ascent of Tower Ridge on Ben Nevis (one of the longest climbs in the UK, although much of it is a scramble) combined with a descent of Tower Gully which feeds into Observatory Gully (basically a top of Ben Nevis to the valley floor steep ski line). Both the climb and ski are well within my ability (especially with Hamish leading), but climbing with skis on our backs in the rain made for a challenging day. It's got an alpine feel to it as you ascend the ridge, which looks directly down into the enormous snow filled depths of Observatory Gully. It was late May or early June, which is my favourite time to ski on Ben Nevis and we met up with the rest of the group for the final 700 metre vertical descent back to the CIC hut. The North Face (there are many other gullies) is somewhere every strong UK skier and snowboarder with the necessary skill set should visit, and combining it with a stay at the hut is the icing on the cake. (You can check out Blair's other Ben Nevis edit, Broken Lines, here.)
POW: What inspired you to create the 13000+ member British Backcountry Facebook group?
Blair Aitken: Initially it was a way of gathering information and forming a community out of all the disparate groups that were active in the Highlands. It helped me connect with folk who were skiing gully lines and also acted as a loose archive of all the stuff folk were posting online and uploading.
POW: And what inspired you to create the British Backcountry calendar?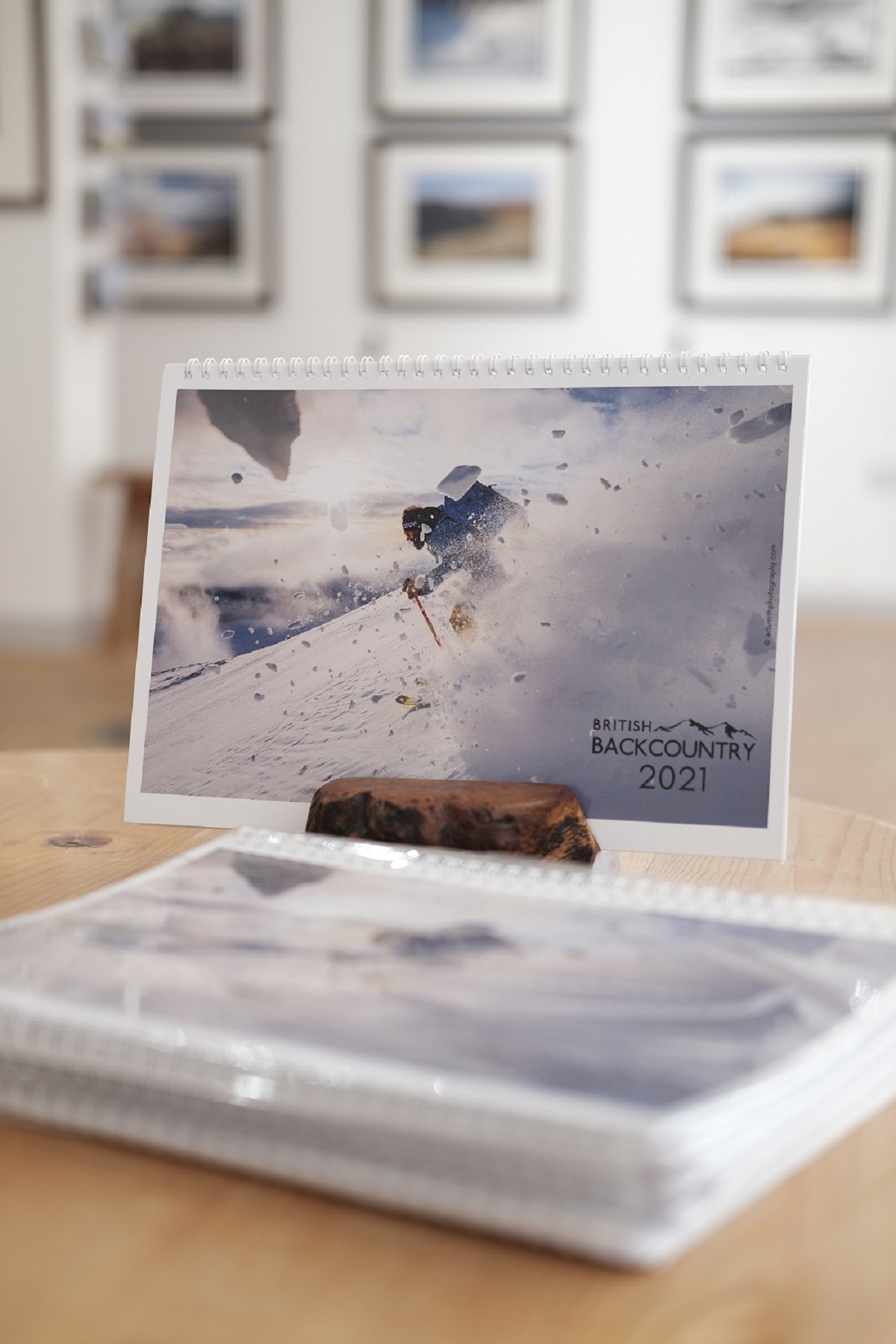 Blair Aitken: I have recently finished a van conversion and had a space under my sink that needed a calendar. The only ones I had in the house were my kids' school class calendars. I like my kids but didn't want them and their mates hanging up in the van, so thought I'd make one! Then I realised my pictures weren't that good so thought I'd ask some of my photographer friends if I could use theirs. I've also had a lot of help from people over the years so I'm hoping to send them out as Christmas gifts to say thank you!
POW: What has been the most rewarding part of producing this calendar?
Blair Aitken: It was a lot harder than I thought. I tried to get advice on content from a lot of people I respected who know a great deal more than me about the Highlands and photography, and in the end everyone had different ideas. It's also difficult to do the terrain justice. Everyone remembers certain locations, views and peak experiences. Often there isn't a picture that reflects that moment. Hamish Frost was a huge help. He could have made a calendar himself using purely his shots, but he is incredibly humble and allowed me to use several of his mixed in with some other very talented photographers. He also advised me throughout. When I saw the final PDF, however, I stopped worrying; it's a great mixture of images and reflects the various aspects of the sport well. I was pleased to find at least one image that worked from south of the border too, thanks to Mike Richards!
POW: In light of coronavirus and the restrictions imposed by the government, are British Backcountry still running ski touring training / courses this season? When will dates be available for booking if so? And what would you say to someone considering a ski touring holiday in the Highlands?
Blair Aitken: Our dates are now on our website. We run single day trips with six or fewer people. All equipment is handled whilst wearing gloves and social distancing is easy to maintain. If you are skiing closer than two metres to someone, you will likely have other problems besides COVID to worry about! We've already managed to run our Winter Opener event in November, which POW have attended the last two seasons. The only product we can't run without guidelines changing is our Ben Nevis CIC hut trip, but that is a long way off and it could still potentially work as a single day trip, if the group is fit enough. Regional travel restrictions will complicate things however.
A significant part of environmental awareness is developed through understanding the natural world and, if you can justify burning diesel for a mountain adventure, then there is every possibility that a trip to the Highlands in winter conditions may help people connect in a way that cannot happen in a traditional ski resort. Even the preparation for a Scottish day puts you in tune with nature – the constant watching of wind speed and direction, the scanning of contour lines trying to assess where the snow will have been deposited, reviewing the freezing level and forecasts for the best chance of cover combined with visibility. I paid attention to weather when I worked in an Alpine resort, but not to the same level, and I never felt the same connection to my environment that I do when working winter in Scotland.
POW: Which charities are being supported through the funds raised by the calendar sales?
Blair Aitken: All the money made by British Backcountry through the sale of the calendars is going back to the photographers. It won't be a lot of money, as by the time you pay for printing and postage there isn't much left. Some have said they will give their share to local mountain rescue teams or other local charities. The retailers can do as they please with their profit; I figure they need all the help they can get going into this winter! Ed Smith's Eleven41 Gallery in Kingussie will also be showcasing some of the work by photographers involved, and it's a good option for anyone who is caught out by a down day on the Cairngorms…
Award-winning Photographer Ed Smith, who took the calendar's spectacular cover-shot, is the owner and curator of Eleven41 Gallery, a photographic gallery dedicated to mountain landscapes and the outdoors, located in Kingussie in the Cairngorms National Park. Smith kindly took the time to respond to a few of our questions about his involvement in the calendar, and to talk about what inspires him most about riding and photographing the British backcountry…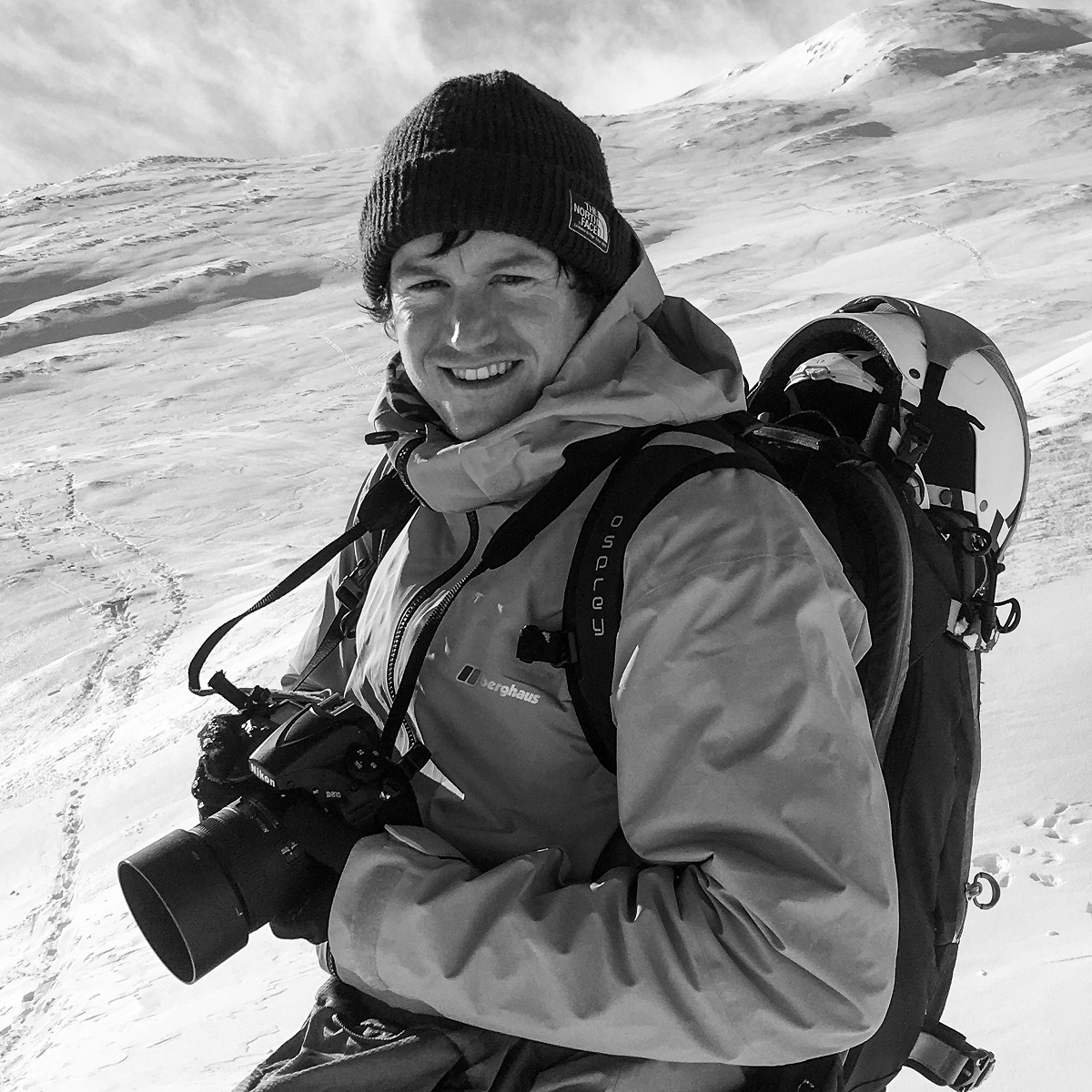 POW: How did you feel about being involved in the calendar?
Ed Smith: It feels great as this is a collaborative piece of work! As photographers and skiers, it's actually quite rare for us all to be in the same place at the same time (unless it's a stunning day in Nevis Range back corries!) because we're often out on adventures with different groups, all chasing the best conditions, so to put those adventures into one collective work feels like an awesome evolution of the British Backcountry community. It's special as it's the first calendar and long may it continue! Big kudos to Blair for pulling it all together!
POW: What do you love most about being in the British Backcountry as a rider and photographer?
Ed Smith: As a rider I actually love the scale and diversity of the British Backcountry: you can ski loads of lines in a day in one area or you can cover great distances, which cross between mountain ranges; to be honest, you don't necessarily know which you're going to do until you get there and see how the conditions are, but that's all part of the experience, which brings me nicely onto what I love as a photographer…
From the photography perspective, I love how changeable our conditions and weather are; there's always beauty and drama on a day in the British backcountry, but not always in equal measure, so documenting this is what I love most – even if it's a whiteout. It's funny because I often spend a few weeks in the Alps each season photographing professional and semi-professional skiers where the guys and girls are obviously keen to save energy for 'bluebird' weather days, whereas I'll pick up the camera on cloudy, dramatic days and say 'can we just go?'…They look at their friends with a shrug and say, 'He's from Scotland.'
POW: How did being involved in the calendar tie in with the photography showcased in your Kingussie gallery, Eleven41?
Ed Smith: I love seeing photography as a tangible printed piece of art – which is why I was so keen to be involved with and support the British Backcountry calendar by having copies available in Eleven41 Gallery. The gallery is my way of presenting my best work and promoting adventure photography as an immersive genre of the art world and inspiration in people's lives, as opposed to the ephemeral world of social media, where photos tend to be enjoyed very fleetingly. The art of understanding the elements and terrain as well as the intricacies of backcountry skiing and how to capture it requires creative thinking at every turn (excuse the pun). Once COVID-19 restrictions ease, we plan to hold an exhibit at the gallery to tie in with the calendar and continue this British Backcountry collaboration of great photography from great adventures.
POW: If any of the funds coming back to you are going to charity, which charity are you supporting and why?
Ed Smith: Our local high school in Kingussie has an Art Scholarship Fund which was established a couple of years ago in memory of former Art teacher Davie Douglas, an inspiring character who sadly passed away in 2017. Since opening Eleven41 Gallery in the town, there's been successful engagement with the students studying art, and opportunities for them to develop their photography, so we'd like to continue supporting them by putting the money into the fund to encourage further education in the arts.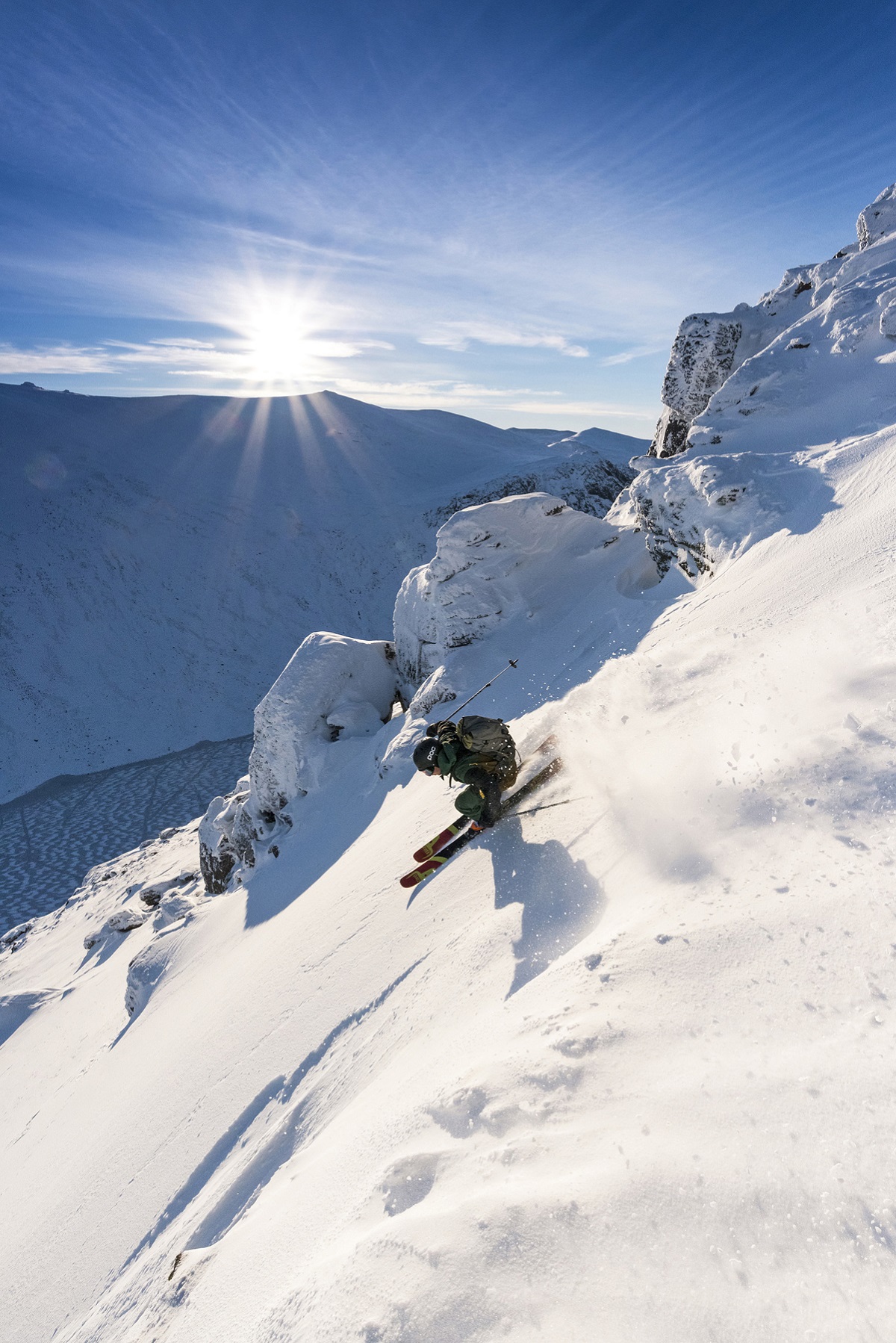 The British Backcountry 2021 calendar showcases the exciting terrain of the British Isles for snowsports. Featuring work by photographers Hamish Frost, Brodie Hood, Ed Smith, Nadir Khan, Robert Grew, Alistair Todd, Robbie Hearns, Finlay Wild and Mike Richards, as well as some of the most talented skiers and snowboarders on the British Backcountry scene, it is now on sale at the following outlets:
Inverness: Craigdon Mountain Sports
Aberdeen: Craigdon Mountain Sports
Inverurie: Craigdon Mountain Sports
Kingussie: Eleven41 Gallery
Aviemore: Cairngorm Mountain Sports
Braemar: Braemar Mountain Sports
Perth: Craigdon Mountain Sports
Edinburgh: Blues / Tiso (store TBC) & Craigdon Mountain Sports
Glasgow: Blues / Tiso (store TBC)
Otley: Backcountry UK
Mail Order only: Fall-Line Ski magazine
Or get in touch with British Backcountry if you can't find one!
POW would like to thank Blair Aitken, Ed Smith and Nadir Khan for their time and support with this feature; wishing you guys all the best for a great season, both on and off the mountains!
Interview by POW Contributor Kate MacLeod.