As our University Partners ease back into the second half of the academic year, post-ski trip blues still very much hanging over our heads, we look back at all the incredible work our campus Winter Guardians have carried out over the first half of the year.
The EUSSC gang have done a load of incredible work for POW UK this first semester, raising awareness and funds in a number of ways: the huge nights of BUDS; an EUSSC X POW UK film night; donations through their ski trip booking; and loads more – EUSSC have really smashed it! Taking roughly 1200 out to Avoriaz for a huge week, they managed to bring POW UK to the pow – an amazing effort! With more planned for the coming months we're looking forward to another sick semester working together!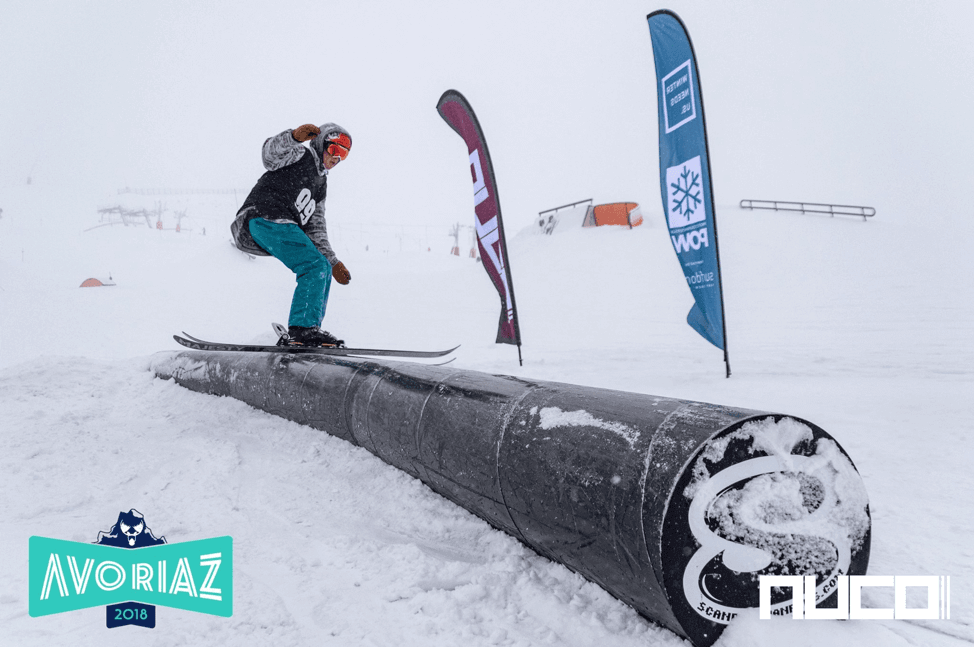 UBSC have been successful on the competition front this first semester bringing home a couple of medals from BUDS in addition to a number of other successes. They've also done a sick job fundraising, taking on Movember and running a number of other events. The second semester sees the club take 2000 students to the Alps where we are planning a crazy POW UK x UBSC x FOLIE DOUCE Apres Takeover – sure to be a riot!
Sheffski and SIMMS both joined the POW UK Uni Team at the end of the year and we're stoked to have them on board. Having attended the POW UK Pub Quiz run by our amazing Winter Guardians at Manchester, Danielle from Sheffski was immediately keen to get her club involved and got in touch. The SIMMS gang from St Mary's University in London are also a new addition to the POW Uni Team and, despite only being in their second year as a club, they have already grown to become one of the largest societies at their uni. We can't wait to get started with them both this semester!
SKUM have likewise done a smashing job repping POW and fundraising! The gang have hosted a number of POW charity nights including a pub quiz and their Halloween Spooky Social. On top of all this, they took over 200 students out to Val Thoren over Christmas, all kitted out with their own POW UK tops – so sick!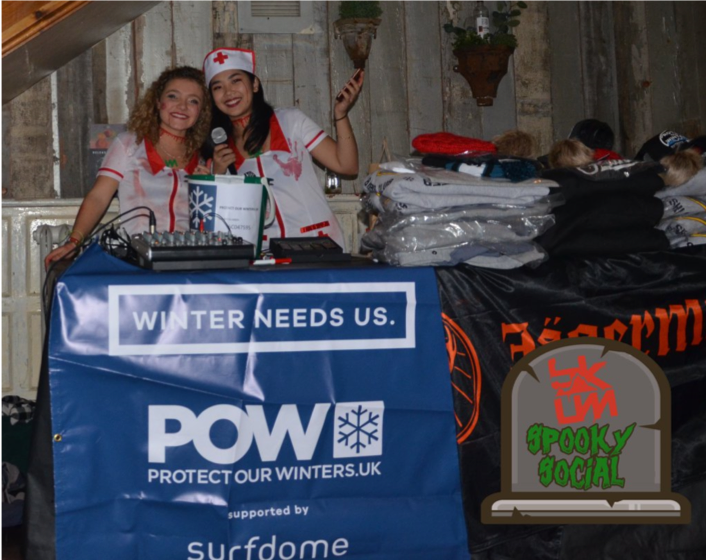 SAS have had a fantastic semester representing POW UK. The St Andrews students generously donated to POW UK as part of their Ski Trip booking to Les Arcs and we wish them a fantastic week. SAS also hosted a launch event in St Andrews and managed to raise £486 for POW UK in doing so. We look forward to helping the SAS Team deliver a POW UK movie night next semester. Big thanks to Soraya and the SAS Winter Guardians for all their hard work spreading POW UK's message.
Newcastle University have done a phenomenal job spreading POW UK's message this semester. Their charity race training session in December raised over £100 for POW UK. It sounds like NUSSC's first ski trip of the year was a huge success and we look forward to supporting them towards their Spring trip. A big shout out for the collaboration between NUSSC and Wasteland to add a £1 optional donation on their trip booking pages – we are so grateful for your support. The first semester of our first year of University Partnerships has been an absolute cracker and we're extremely grateful to all our winter guardians within the clubs for their incredible work! Plenty more fundraising, events, and fun planned for this coming semester – we can't wait!