Often, the winter season creeps into the year at a slow and steady rate. Resorts around the Europe and Great Britain can be teased by cold temperatures and inconsistent snowfall, only for our pre-season stoke to be greeted with sleety rain or sunny, autumnal temperatures before resort opening day. Season 2017/18 however, is refusing to disappoint. Over the last 2 – 3 weeks in particular, resort level snow bases have been building beautifully, setting up this winter as one that could truly deliver (and in some cases, already has) on our powder-filled dreams.
As we all know, weather conditions can spike, trough and change faster than it takes to wax those snowboards or skis in the morning – especially in the Alps. With this in mind, we asked a few of our favourite resorts to share details of the snowfall so far this season – and of course, we couldn't help but round up images from a few of POW UK's favourite photographers located in each area to share a first-hand look at what's been going down this month. It's a chance to celebrate and appreciate the start of the season with protecting our beautiful winters in mind.

Glencoe Mountain Resort (Scotland)
An ideal place from which to explore the highlands of Scotland, Glencoe is one of Scotland's most well-known Highland glens. In winter, Glencoe Mountain offers skiers and snowboarders a beautiful area to ride accessed by 20 runs and 8 lifts – while those wishing to earn their turns (and incredible scenic views) can experience an amazing variety of terrain. After the worst ski season on record last year, Glencoe Ski Centre have this year raised money to purchase a Snowfactory machine for the resort in order to guarantee snow for this season. It's exciting for the area, but indicative of rising winter temperatures here in Great Britain (and especially for Glencoe itself, which is situated between the elevations of 360 and 1,070m).

Resort: opening Thursday 30 November
Snowfall so far this season: 40cm, summit depth
www.glencoemountain.co.uk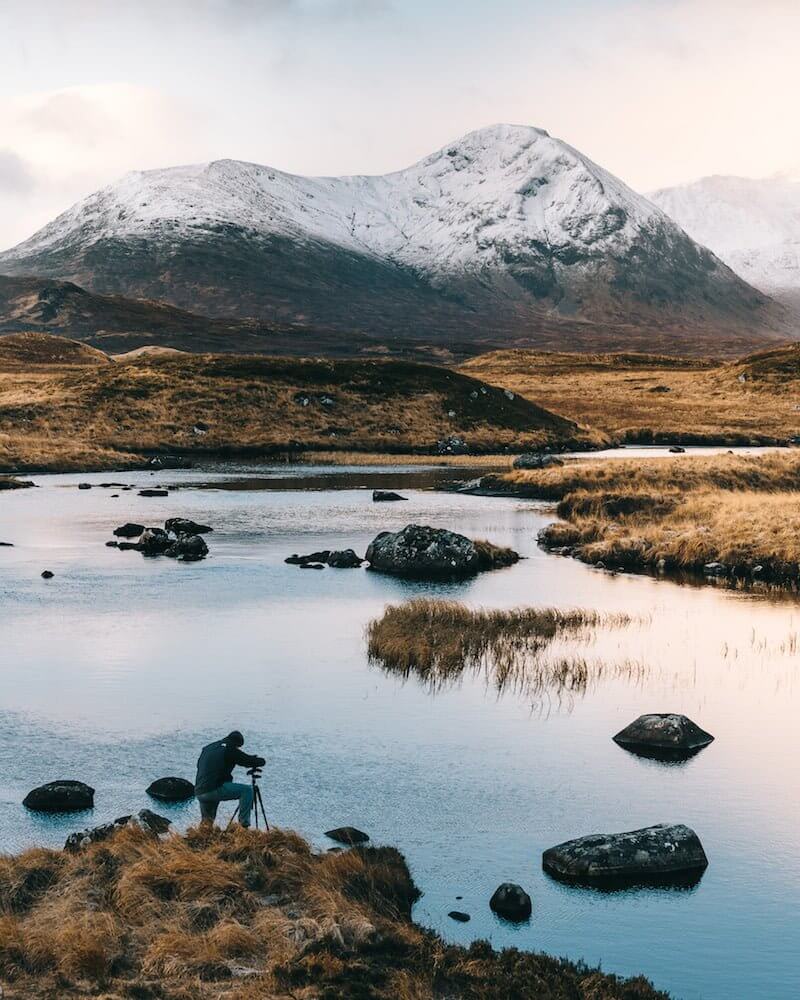 POW UK volunteer Michael MacDonald has been out by his local spot this month snapping images of the season's first snowfall on the peaks of Glencoe. Needless to say, the snowfall up in the main resort is looking incredible!
Morzine Avoriaz: Portes Du Soleil (France)
A favourite with UK holiday makers and seasonaires alike, the alpine town of Morzine boasts a year-round reputation of fun activities and stunning views of the French Alps. At 1000m, Morzine is the capital of the 650km ski area named Portes du Soleil, and is also connected to the high-altitude ski station of Avoriaz above it – but despite the huge amounts of area options, the village itself has witnessed a few terrible winter seasons. In particular, the winter season 2016/17 was very difficult for tourists and seasonal businesses alike – it is remembered by many for being very warm + muddy Christmas. This year is a different story however, with stunning levels of quality snow having already fallen.

Resort: opening Friday 15th December (update: due to large amounts of snow, Avoriaz has managed to open 2 weeks early on 2 Dec!)
Snowfall so far this season: 40cm, summit depth
www.avoriaz.com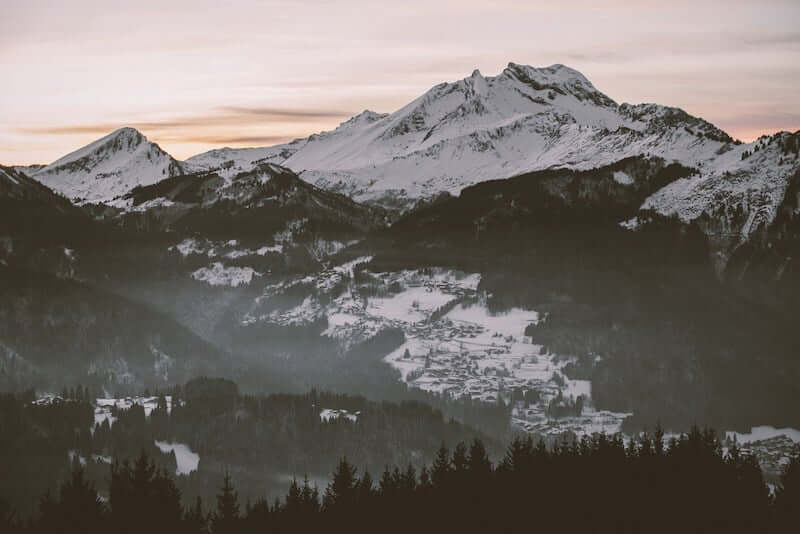 Morzine-based UK expat Sam Ingles lives in the French Alps full time, exploring the mountains and especially enjoying the golden hour light in the evenings. He's already been on a number of adventures already and we can't wait to see what he gets up to this season.
St. Anton am Alberg (Austria)
St. Anton am Arlberg is a resort village in the Tyrolean Alps famous for its deep cultural roots and role in inventing the sport of skiing. At an elevation of 1300m, the region hosts the largest connected ski and snowboard area in Austria, and with 88 lifts and over 300km of piste, it is rated among the top 5 resorts in the Alps. Along with being the spiritual home of apres, St.Anton is one of Europe's snowiest areas which is continuously investing in its resort infrastructure for the future.

Resort: opening Friday 1st December
Snowfall so far this season: 130cm, summit depth (PS – the powder alarm is on!)
www.stantonamarlberg.com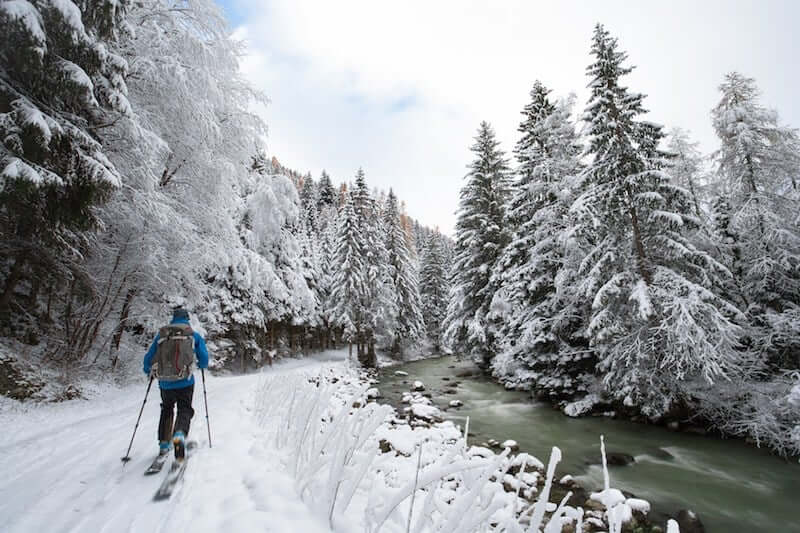 John Thornton – freelance adventure photographer and filmmaker (at Supreme Odyssey – Video Production & Creative Media) – has already been making the most of human-powered travel with his touring skis around the St. Anton area.
– – –
Let us know how the snowfall measure is doing so far where you are this season by sharing your images and (low carbon footprint) adventures with us on the hashtag #powuk.
*snowfall reported 30 November via sno.co.uk, snow-forecast.com + google.com.
Written by Faith Robinson